The Sophos 2021 Threat Report concludes that organisations are hard-pressed to predict the evolution of cyber threats. Ransomware gangs are constantly devising new tactics to hold critical data hostage and solicit ransom payments.
The report calls on enterprises to take a proactive approach through an integrated first and last line of defence. This should include ransomware prevention, detection and removal, and if needed, automated restore to on-site and cloud targets.
Gartner predicts that by 2022, 40% of organisations will completely replace or supplement their backup applications, compared with what they had deployed in 2018. The analyst said "protecting and recovering business applications regardless of the underlying infrastructure type and location is critical. This requirement becomes more challenging every year by the creation of new application and data types and the addition of new application deployment models such as SaaS."
Last December 2020, Arcserve launched Arcserve X Series Appliances Secured by Sophos referring to it as the first self-contained solution with integrated cyber and data protection for enterprise data volumes.
The appliance combines advanced backup, cybersecurity and disaster recovery (DR) capabilities with over 3PBs of effective capacity to solve for data growth, cyber threats and IT disasters. Arcserve makes further claims that the new appliance combines "deep learning endpoint protection and on- and off-site disaster recovery."
Arcserve claims that the X Series Appliance uncomplicates enterprise infrastructures and offer a higher ROI by eliminating discrete data protection and security strategies.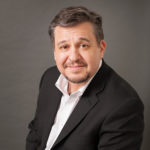 "As the threat landscape evolves and data becomes more distributed in our work-from-home reality, it's become more critical than ever to invest in the highest-performing tools and services to keep priceless data safe," said Ivan Pittaluga, CTO of Arcserve.
He added that as more data is being produced it's equally important that organizations have a solution that can grow with them.