Commissioned by OutSystems, the IDC infobrief "The Business Case for Low-Code Development Platforms Now: a 2020-2021 Outlook" revealed that 39% of Asia-Pacific IT leaders depend on visually-guided development tools.
Why visual
Respondents cited the belief that visually-guided development tools are the future – the simplification of the developer experience, and the provision of a more intuitive developer experience.
With more than half of Asia-Pacific decision-makers confident their organisations will rely on low-code platforms for at least a quarter of all planned projects, low-code tools are set to gain critical mass adoption in the upcoming year 2021.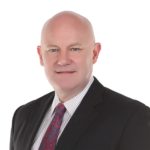 Mark Weaser, vice president, Asia Pacific, OutSystems, opined that the Asia-Pacific region is set to further expand into an increasingly formidable data powerhouse by 2024.
"It's only natural for enterprises in our region to gravitate towards the dramatic benefits of using visual development tools for building cloud-native applications. OutSystems is privileged to be able to support the needs of businesses in the provision of low-code and cloud technology to help the region reach its full potential as a digital data powerhouse in the near future," said Weaser.
Catching up with early adopters
While Southeast Asia continues to grow quickly as a future-facing data powerhouse, some organisations still struggle to adopt agile and DevOps processes and practices across the software development lifecycle.
For countries with more advanced efforts such as Singapore and Indonesia, emphasis is heavier on fine tuning DevOps teams and securing those processes. As such, integration and open-source management have become top development priorities for organisations in the region.
Primary challenges
At present, 29% of Southeast Asian organisations plan to adopt visual development tools in the next 18 months. Interestingly, the main challenge faced in Southeast Asia is far different from those of their neighbouring peers in the Asia-Pacific.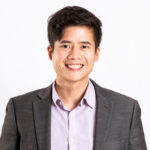 Leonard Tan, Singapore country manager for OutSystems, cautions that while 95% of the development can be achieved through visual development, there will be instances where clients will prefer to customize certain components or screens that are unique to their businesses, and in this situation, they can easily customise on top of the visual elements to achieve the outcome they desire.
Security and development integration comes in top, with 58% of organisations listing it as the top challenge faced, followed by creation of multidisciplinary teams and convincing of leadership on the value of DevOps at 48% and 47% respectively.
For its part, OutSystems cited mounting concern for integrated security, particularly with the rising scale and instances of data theft, among development teams in the region.
"While OutSystems focuses on accelerating application development, we believe speed cannot come at the expense of security," said Weaser.
Learning curve
Asked whether the issue of learning curve is something that has cropped up among its customers, Tan is quick to clarify that (generally) developers at large can easily learn low code and require just 1-2 weeks just to learn OutSystems.
"One of the beauties of such a tool is that it allows easy transferability as visual codes, logic and workflow are much easier to understand than to rely on lines of codes," he opined.
He says on average developers take about one to two weeks to learn the platform.
"It is usually a seamless process for many with the ecosystem and support we provide," he added.
Citizen-development
While digital transformation initiatives have mandated IT to accelerate the digitalization of business processes, it has also opened the doors to what is referred to as citizen development.
Gartner research says, on average, 41% of employees outside of IT – or business technologists – customize or build data or technology solutions. The analyst predicts that half of all new low-code clients will come from business buyers that are outside the IT organization by year-end 2025, too.
According to Gartner, "Business units increasingly control their own application development efforts, of which citizen development will play a crucial role in the future of apps. Application leaders need to help define, guide and optimize citizen development to maximize mutual benefits for business and IT."
Tan says as a business, OutSystems is strengthening its offering to allow a concept of governed citizen development, where business users and less technical folks can utilise the platform capabilities to build applications and workflows quickly with templates that are provided out of the box.
"This process allows ideation to be carried out while ensuring IT still has the ability to take over when needed," he added.
Security
As with any development practice, security is only as strong as the way it is practised. Verizon's 2020 Data Breach Investigations Report (DBIR) found 43% of all breaches are connected to a vulnerability at the application layer. Securing these applications, or in the case of low-code, the layer that generates them is essential for a business to function smoothly.
Tan clarified that the use of many low code platforms addresses certain forms of security but the importance is also the need for proper design of architecture and governance.
Post-Covid-19 agility
On security in the wake of the Covid-19 crisis, IDC expects software development lifecycles to continue to shorten and gathers that enterprises should take care in integrating security into planning phases to stay ahead of the curve.
Rising customer expectations can and should be met with innovative customer experiences to engender the creation of new markets and audiences; risk-taking, data analysis and continued incorporation of customer feedback does well in driving new ideas on new platforms.
For 27% of Southeast Asian organisations surveyed that listed recruitment as their top priority, they were encouraged to start recruitment planning before the need to fill the post arrives. This during a period when hiring freezes, labour crunches and tightening regulations were the norm.
Building apps enables upskilling and continuous education, whereas letting business developers work side-by-side with IT helps address development shortfalls.