Three years since the start of the pandemic and two years of hybrid working have left workers across the organisation wondering what the future workplace model will be? Will workers be asked to return to the office when the 'all clear' is issued? Will employees be allowed to continue working from home?
According to the 2022 IDC APEJ Future of Work Employee Perspective Survey, 56.7% of employees prefer to work remotely after the pandemic has subsided while 33.8% prefer a return to the office.
When asked to identify the top two enduring changes of individual and social behaviours that will have an impact on their company in 2022 and beyond, 45% of respondents to the Gartner CEO and Senior Business Executive Survey cited remote, hybrid and flexible working.
Parameters of a hybrid workplace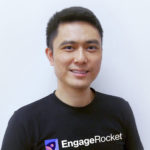 As organisations face the possibility of a return to the office environment, 27% of participants in the same Gartner survey, pointed to 'culture, engagement and morale' as their biggest concern when assessing the office and home working policy for knowledge workers will be post-pandemic.
Asked what are the parameters that define a hybrid workplace, Leong Chee Tung, CEO of EngageRocket says a company usually employs one or more of the following: flexible hours, flexible location, or flexible workload. The first two are likely familiar to most, but flexible workloads may not be. In essence, it is when a company allows two or more part-time workers to share a workload, or a full-time employee to stagger their work over a longer period.
On the other hand, Globalization Partners' general manager for Asia-Pacific (APAC) Charles Ferguson, believes that for any organisation looking to go hybrid, a few crucial organisational parameters to bear in mind include innovation, learning, motivation, work environment, and leadership. Having a strong correlation between these can help companies enhance their team's performance.
In the case of Currencycloud, it has "adopted a flexi-place work model for employees to choose their preferred mode of working with no set quota for in-office days," according to Rohit Narang, managing director for the company's Asia-Pacific operations.
Thomas Laboulle, CEO and founder of Toku, says flexibility defines a hybrid workplace, but a structure that facilitates better working dynamics is important. "Toku has a three-day-per-week in-office policy, which we believe would help us create stronger bonds through serendipitous encounters, improves collaboration and increases staff retention," he added.
Primary drivers for a hybrid workplace
While traditionalists lament the demise of the office culture, proponents of remote work argue the flexibility of a hybrid approach solves the aspiration for better work-life balance.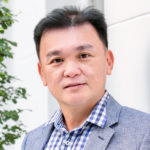 Ang Thiam Guan, SVP & GM for APAC at Juniper Networks, commented that after more than two years of remote working, employees are naturally leaning toward flexible work arrangements. He added that network, software, and hardware advancements have made collaboration easy.
"We do not need to be working in the same office to be productive. However, this also means if we need to be intentional about what we want to achieve in a physical workplace," he continued.
Andy Ng, VP and MD for Asia South and Pacific Region at Veritas Technologies, observed that Asian cities are among the most overworked cities in the world. He sees the flexibility and better work-life balance accorded by hybrid work helps to attract and retain talent. As a bonus, it helps lower operating costs with fewer employees working on-site, and organisations can reduce office space.
Principal architects for creating and managing a hybrid workplace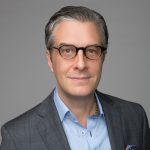 No one person should have sole responsibility for architecting and managing a hybrid workplace, thought Ferguson. He pointed out that the head of HR or the Chief People Officer must ensure the company attracts and retains talent, build a strong company culture, and provide employees with a positive experience.
"The head of Operations or the Chief Operating Officer is tasked with identifying and addressing inefficiencies and potential roadblocks while designing solutions to address the issues faced in the hybrid work model. And the head of IT or the Chief Information Officer must develop a technology plan that supports the operational and cultural changes in a hybrid work environment," he explained.
Agreeing with Ferguson's list, Ang added that there also needs to be a constant loop of feedback between people managers and their employees, as well as an open-door policy. "The best plans fall flat, not in their planning but its execution. We think understanding what employees need and how and why they work underpins any plans to create and manage a hybrid workplace," he cautioned.
For his part, Laboulle noted that at Toku the management and the People & Culture team collaborate to refine our policies and validate the effectiveness and sustainability of our initiatives. "We are always putting in our best effort to ensure that our policies are inclusive. This includes mental health leave for employees to recover without needing a medical certificate, and pawternity leave for pet owners to grieve for a lost pet," he beamed.
Veritas' Ng stressed that the leadership team needs to rethink how they manage and empower their employees. "IT decision-makers, legal counsel and HR leaders would also need to work hand-in-hand to provide cloud-enabled infrastructure and technologies, as well as implementing hybrid workplace policies aligned with HR and legal requirements," he continued.
What would derail the success of a hybrid workplace?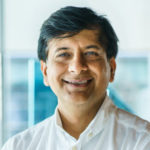 Currencycloud's Narang says a successful hybrid workplace occurs because people, processes and technology are aligned to the objectives of a flexible workstyle arrangement.
"Traditional mindsets resistant to this change can set an organisation back in the new normal. Likewise, the discipline and structure needed to operate a successful dispersed team can be disrupted by poor systems setup and maintenance, manual processes and disconnected channels," he added.
A Harvard Business Review study of 240 senior leaders of an unnamed Silicon Valley tech company revealed that the most important factor in the promotion to their level wasn't ability, leadership skills or even results; it was visibility.
The study concluded that to climb the ranks, we need to make ourselves more visible to the leaders in the company we work for.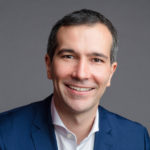 Laboulle calls this the proximity bias: the increased likelihood of giving preferential treatment to people in the immediate vicinity, either virtually or at the workplace. He cautions this is a very real factor to consider, as this is a major downside that will derail the development of hybrid work.
"Proximity bias can lead to faster promotions or quicker information shared that can make it easier to succeed in one's role but will lead to unequal opportunities for the whole workforce. To combat this, leaders will need to proactively identify areas where proximity bias can happen, and course-correct as needed," he suggested.
Some years back, a business owner showed me how he managed a business remotely: on his monitor was flashed surveillance video of the workplace.
For Leong, the lack of trust and autonomy would undermine the benefits of a hybrid workplace initiative. "Leaders need to trust that their employees will do their work well, at their own pace. It aligns with the leadership adage 'step back, not step away'. When HR, managers, and leaders intervene too much or too little, it may result in a lack of clarity, guidance, and communication for hybrid team members," he cautioned.
For Ferguson, one of the most apparent risks associated with the hybrid model of work is the emergence of two contrasting corporate cultures. He asserted that culture dilution and the siloing of teams can easily take place when the workforce is distributed.
"Companies must therefore take extra efforts to ensure their employees are not disillusioned about company culture and goals. It is important to establish the critical aspects of culture which need to be nurtured, protected, and promoted across the organisation," he opined.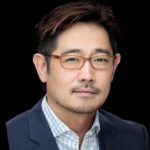 For his part, Vertias' Ng believes that not having the right culture and technology in place can derail hybrid workplaces. Employers need to develop, adopt, and maintain the right culture to ensure a hybrid workplace is sustainable in the long run.
Andrew Carnegie, industrialist and philanthropist, is quoted as saying: "Teamwork is the ability to work together toward a common vision. The ability to direct individual accomplishments toward organizational objectives. It is the fuel that allows common people to attain uncommon results."
Does it matter then whether the team members are sitting side-by-side at the workplace or remotely connected but collaborating through technology?
You tell me!