Check Point® Software Technologies Ltd. launches Check Point Horizon Playblocks, a security automation and collaboration platform that automatically manages and contains cyber attacks. Horizon Playblocks augments security through the collaboration of products, people, and processes. The platform activates preventative actions throughout the entire security infrastructure when a security product detects potential threats. It also takes operational actions to alert the necessary teams.
Collaborative security
"Horizon Playblocks encapsulates our vision of collaborative security—it's where people, processes, and technologies unite to deliver intuitive, consolidated, and automatic defence mechanisms," said Nataly Kremer, chief product officer, and Head of R&D at Check Point Software Technologies.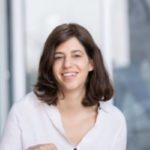 "The best way to understand Playblocks is to think of it as an "instinctive" security product, able to immediately block an attack in its tracks and prevent its spread across an organisation. With its unique blend of immediate response, automatic updates, and third-party integration, Playblocks embodies true collaborative security."
Key features:
·    Collaborative: It automatically detects attacks and prevents them from spreading. Potential threats are contained across the entire security environment through its seamless integration with Check Point's Quantum and Harmony (Endpoint, Mobile). 
·    Consolidated: It provides a consolidated shield across both Check Point and 3rd party products. 
·    Automatic: It can be deployed in under five minutes with playbooks, providing automatic policy and rule updates.