Gartner predicts that by 2025, IT spending on public cloud computing will overtake spending on traditional IT. It added that 65.9% of spending on application software will be directed toward cloud technologies, up from 57.7% in 2022.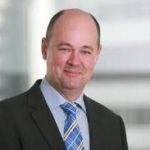 Michael Warrilow, research vice president at Gartner, says the shift to the cloud has only accelerated over the past two years due to COVID-19, as organisations responded to a new business and social dynamic.
"Cloud shift highlights the appeal of greater flexibility and agility, which is perceived as a benefit of on-demand capacity and pay-as-you-go pricing in cloud."

Michael Warrilow
However, the three years since the pandemic hit Asia have shown that migrating to the cloud is not as simple as flipping a switch.
Myths about cloud migration
Hype from media, analysts and vendors can certainly create perceptions about what it takes to move to the cloud. Some of these become myths that lead to biases that inadvertently continue to influence business-making in terms of how businesses approach cloud adoption.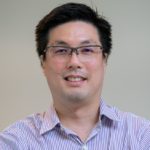 In addition to the early purported myth that moving to the cloud saves money, Phang Wai Yin, group chief technology officer, SRKK Group, says another myth is that everything can be migrated to the cloud. "One other controversial myth is that the cloud isn't fully secure," he added.
To this, Stax co-founder and chief product officer, James Coxon's favourite myths are that once organisations are in the cloud, their security concerns will be taken care of by their cloud provider.
He also cited the myth that cloud migration is a fast process and will help organisations accelerate, re-platform, and re-architect activities. "Also, that there is a one-size-fits-all "multi-cloud" model for different types of organisations," he added.
For his part, Kartik Krishnamurthy, Asia area vice president at DocuSign says another myth is that cloud solutions are limited.
Why CIOs struggle with cloud migration
The AXIM paper, How to avoid a cloud migration failure, claims that around 50% of cloud migration projects stall or fail, and attributes this to the provider. It is noted that many become too complex or over-budget.
A cloud migration survey by Sungard Availability Services noted that 56% (of respondents) named a lack of understanding of cloud security and compliance best practices as a major challenge. About 55% acknowledged the lack of a clearly defined business case for the migration while 44% pleaded guilty to insufficient planning.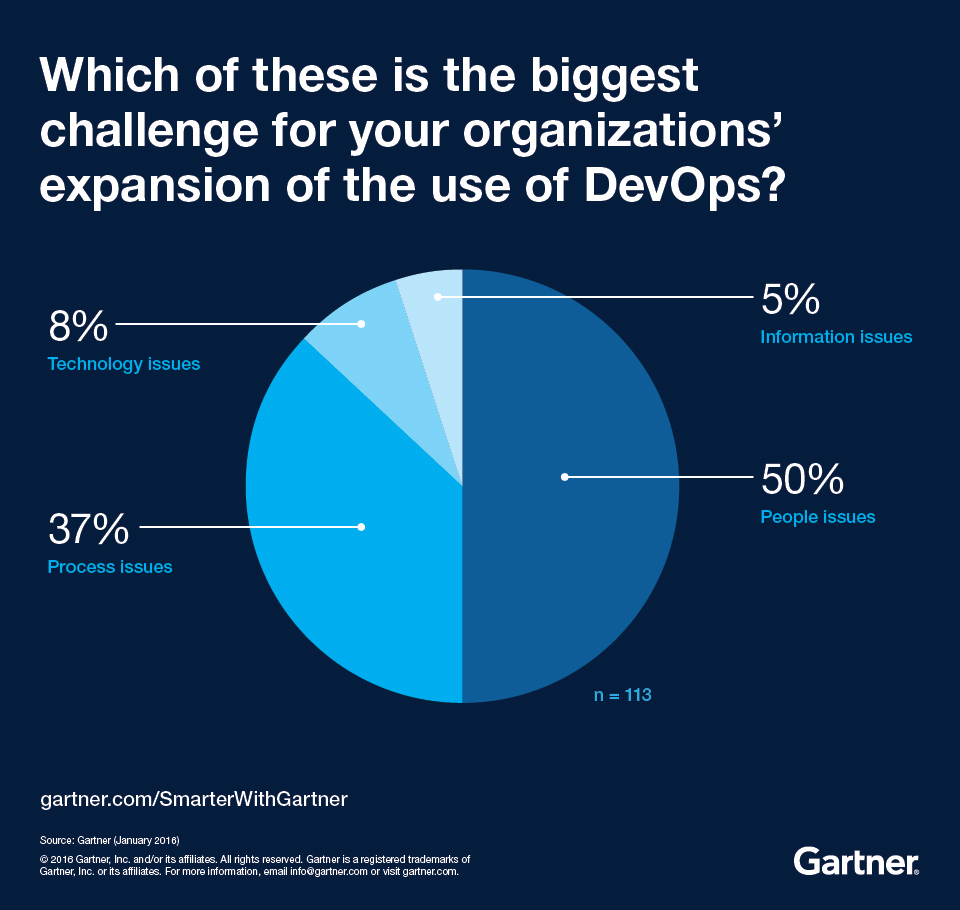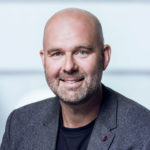 Coxon suggests some organisations are taking workloads to the wrong environment, as well as spending valuable time trying to remediate skyrocketing consumption costs. He added that some struggle with managing security and compliance across multiple clouds.
In the beginning "they went into the cloud for a narrow use case and are now shoe-horning enterprise-wide cloud adoption. And/or they're struggling to attract and retain the skilled people they need to help migrate, operate, and maintain their cloud environments," he continued.
Airing similar observations, Krishnamurthy says CIOs struggle with migration partly because of inefficient cloud management, which can lead to complications and back-end inefficiencies. He warns that coming into the 'migration' project with pre-conceived ideas can negatively impact migration experiences and results.
"There's a misconception that digital transformation is an expensive and lengthy process. Also, a need for an increased budget to lay the groundwork for digitalisation of operations," he added.
Yin says one of the hurdles in the migration journey has to do with leadership mindset and alignment. He suggests asking the questions: "is your leadership team prioritising digitalisation and are the objectives clear?"
One solution
Coxon suggests that as part of the process users must identify the right cloud environment and management platform before migrating or transforming. He suggested utilising a cloud management platform (CMP) that provides access to high-quality data and reporting.
"Build systems on evergreen cloud foundations that are secure by design and offer up-to-date security and risk management. Have a strategic enterprise lens for your poly-cloud footprint. Finally, use a CMP to free up your builders for "customer-value" work," he added.
Yin suggests increasing the leadership's exposure by joining tech-vendor workshops, webinars, and events, and having conversations with industry peers that have more experience. "This will help build confidence in digitally transforming and one's ability to successfully transform," he explained.
Qualifying external parties to support cloud migration
Let's face it, not all technologies, even in the same category, are equal. It is the open approach to developing solutions to solve the same problem that has enabled the proliferation of good, better, and best offerings. The challenge for the CIO and IT team is to identify which approach and vendor partners are best-suited for their requirements.
Coxon suggests selecting a cloud management platform that is fresh and evergreen. "You need a capability that frees your people from "the weeds" and empowers them to deliver for customers. It should offer industrial-strength security and risk management features to help keep your business safe. Lastly, cost management. Your cloud management platform should deliver spending and wastage insights with recommendations for cost optimisation," he continued.
Yin stressed the importance of reviewing the service provider's compliance with recognised standards and quality frameworks to demonstrate adherence to industry best practices and standards.
He also suggests making sure the service provider's platform and preferred technologies align with your current environment and/or support your cloud objectives.
Finally, he stressed reviewing the service provider's performance against defined service level agreements (SLAs) and making sure they follow established, documented and proven processes.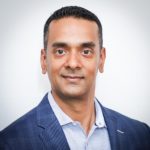 According to Krishnamurthy, a service provider must have proper certification with proven experience demonstrating the best industry and global practices and standards. They also need to follow proper data governance and security by the Cloud Industry Forum's Code of Practice Framework.
According to the CIF, "providers that comply with recognised standards and quality frameworks demonstrate adherence to industry best practices and standards. While standards may not determine which service provider you choose, they can be very helpful in shortlisting potential suppliers."
Caveat emptor
While acknowledging the migration of workloads to the public cloud, McKinsey warns that missteps in coordinating the migration are taking a toll. Those inefficiencies are costing the average company 14% more in migration spending than planned each year, and 38% of companies have seen their migrations delayed by more than one quarter.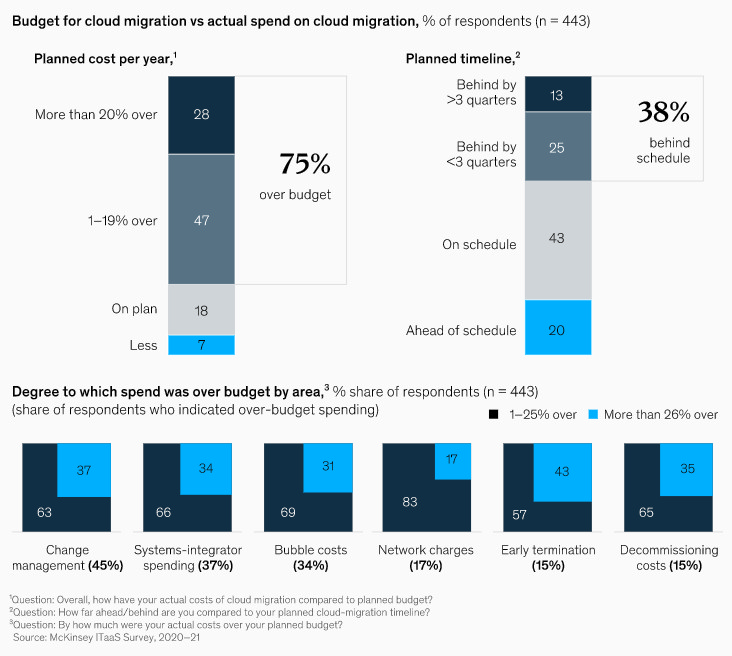 The consultant estimates that at the global level cost overruns add up to US$100 billion in wasted spending throughout the migration.
But the risks are not just limited to the enterprises that seek external expertise. "Technology and service providers that fail to adapt to the pace of cloud shift face increasing risk of becoming obsolete or, at best, being relegated to low-growth markets," cautioned Warrilow.