For some years now, leaders will often say that "data is the new currency" and in a data-driven environment, they may well be correct.
But with populations in decline, persistent unemployment despite a skills shortage, and the Great Resignation, I'd argue that skill is now the new currency. A September 2021 Korn Ferry survey revealed that 55% of professionals believe employee turnover will only increase in 2022. Among employers participating in the survey, 77% acknowledged the shortage negatively hurting the business.
In the Mercer Global Talent Trends 2022 study, HR leaders ranked improving workforce planning to better inform buy/build/borrow talent strategies.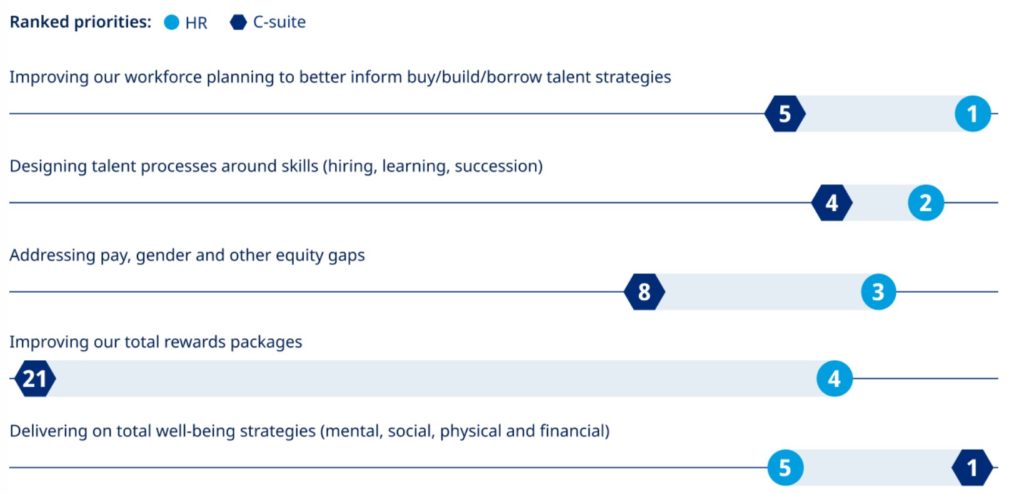 Talent retention red flags in Asia
The pandemic has given employees time to re-evaluate their priorities.
Amanda Gervay, SVP, people & capability at Mastercard Asia Pacific, acknowledged this observing that millions of workers globally and in Asia are leaving their jobs in search of better work-life balance, flexibility, career development, and alignment with their values, with Gen Z and Millennials leading the charge.
"To retain employees, companies must adapt their people and workplace strategies and be intentional about offering the flexibility, resources, and programs that contribute to their overall well-being and satisfaction," she added.
And as markets adjust to the new realities, including that COVID-19 will become endemic, in much the same way the common cold and influenza are treated, Neeru Mehta, CHRO at Yellow.ai, says the conditions today have created a competitive environment, especially for tech talent.
"Having an end-to-end holistic brand experience that promotes flexibility and collaboration is key for the prospect. For employers (Asia & global), the biggest red flag of all is the downward shift in employee engagement in the virtual workplace and the lack of social connections," she continued.
What experience matters most
Many factors influence employee experience. For Gervay, some of the most significant ones, especially now, include employee engagement, inclusion, and well-being—all strongly linked to productivity, innovation, and, ultimately, a positive culture and higher retention rates.
Mehta concurs adding that wellness and an overall holistic approach to personal and professional career development are strong factors. Similarly, creating an employee experience where a team member can truly feel a sense of belonging is important. She posits that by enabling a tight, interwoven social fabric with communities, employers can truly impact every stage of the experience journey- from onboarding to long-term success.
Gervay posits that as the lines between work and home blur, driving engagement and a sense of belonging will become even more challenging.
"At Mastercard, we are evolving platforms and technology to grow employee engagement and lean on our culture of decency, or "Decency Quotient," which we consider to be the foundation of respect, trust, and belonging to the Mastercard family," she added.
Digital workplace technologies employees prefer to use
Mehta says investing in best-in-class collaboration and performance tools such as Slack, Monday, and Asana is a mainstay.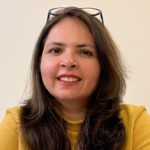 For her part, Gervay commented that these collaboration tools have become the norm and the deal-breaker in enabling a productive and inclusive work environment in today's remote and hybrid work context.
She cautioned, however, that as employees return to the workplace, it is also critical to invest in in-office technologies. "The future of work will be both digital and human, and companies must blend the two to create a seamless experience that maintains flexibility and accommodates multiple ways of working. This hybrid world allows companies to hire even more diversely. Diversity means more innovation and business growth," she called out.
Mehta added that in the post-pandemic hybrid work environment, organisations need to focus on how technology enables the integration of company cultural and social values into every team, function, and operation. "We also see organisations investing in Conversational AI solutions for elevating employee experience," she added.
What worries employees
According to the Mercer global study, job security remains one of the reasons employees stay. They also cite flexible working policies, competitive pay/rewards, employee well-being programmes, and company focus on marking a positive impact, rounding out the top five.
Gervay says employees want to feel their work remains relevant. She believes that with technology and the market rapidly changing, employees must keep learning, unlearning, and re-learning to avoid becoming redundant. Companies (alongside governments and education) play a critical role in reskilling and upskilling their workforce, positively influencing their career growth.
"At Mastercard, one of the many ways we support employees in their careers is through Unlocked, a global platform that enables them to develop new skills, network, receive and provide mentorship, and gain exposure to different parts of the business," she added.
The trust factor
Both executives called out trust.
Mehta says a lack of trust is not only going to offset the benefits of remote/flexible work, but also undermines the entire idea of enabling employees to do their best.
She believes that by building social capital via communities, initiatives, digital collaboration, and a flexible work environment, organisations can reduce the trust gap and foster impactful connections between their employees and teams. Companies should imbibe coaching/mentorship in their culture code, to truly lead from within.
Gervay adds that a company's culture and leadership style play a defining role in how trusted or included employees feel. Employees thrive where they feel like they belong.
"Creating such an environment is perhaps one of the biggest challenges (and opportunities) companies and managers face today in a remote and hybrid work scenario. Communication and identifying what makes employees feel valued have never been as vital as today," she concluded.