Singaporeans have become more digital with prolonged social distancing, including increased use of digital finance services.
The survey found 70% of respondents across Singapore have used online banking "frequently" since the outbreak of the pandemic, with 65% stating they are "somewhat" or "very" comfortable using these digital tools.
This is especially true for 61% of Singapore's older population aged 54 and above, who agree they are using online tools frequently. In fact, 69% of respondents in this age group say they are "somewhat" or "very" comfortable with online banking tools - the same percentage as those in the 35-44 age group (69%), and slightly more than those in the 44-54 age group (67%). Also, 53% said they actively researched different methods and options to save money while stuck at home.
The survey also suggests that the use of online banking services among 80% of respondents will continue past COVID-19, corresponding with data suggesting that 70% will continue to buy their groceries online.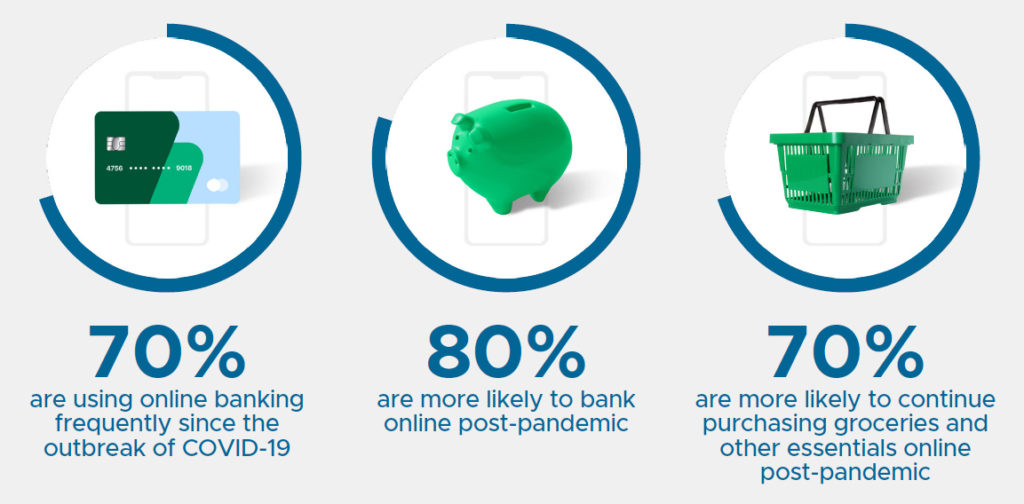 "The pandemic has clearly provided Singaporeans with the impetus and time to gain familiarity and comfort with more online services. It's interesting to see how this has been the catalyst many needed for adoption, given that the majority intend to keep using these digital tools beyond the pandemic. However, the key to maintaining this adoption and ensuring greater financial health lies in ongoing education. SingSaver aims to bridge this gap by continuing to enable financial literacy with tools and insights that help Singaporeans make informed financial decisions." said Prashant Aggarwal, interim country manager, SingSaver.
He concluded that the demand for digital has never been greater and there's no better time for businesses to look inwards and accelerate their digital journeys.