In the Reportlinker.com paper, Data Center UPS Market - Global Outlook & Forecast 2022-2027, the data centre UPS market is forecast to grow at a CAGR of 6.11% during 2022-2027. It added that an increasing number of edge data centres, as well as self-built hyperscale data centres, were major drivers for <=500kW UPS systems.
Omdia predicts that within the next four years data centre operators will deploy uninterruptible power supplies (UPS) able to interact with the electric grid and support essential energy-management initiatives.
The use of renewable energy is growing on all fronts and is becoming the new normal in the data centre industry. The integration of variable renewable energy resources into a more dynamic electric grid comes with new challenges and technical requirements.
Data centres are in a unique position to increase the reliability of the electric grid by allowing access to a part of their backup power systems. Data centre UPSs have evolved to attain high efficiency, smaller footprints, improved battery energy storage systems (ESS), and monitoring systems.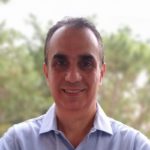 Smart grid ready UPSs incorporate technologies that enable the equipment to sense and interact with the electric grid, helping data centres to become smarter about the amount and timing of energy consumption, contributing to the pursuit of a more sustainable data centre.
"The integration of renewable energy into the smart electric grid can benefit from smart grid ready UPS, to smooth out the unpredictability of renewable resources, balancing energy supply and demand, and to reduce or defer electric grid infrastructure investment", said Moises Levy, PhD, principal analyst and lead of Omdia's data centre power, cooling and sustainability research practice.
What survey respondents say
According to the 380 respondents, the top driver for adopting smart grid ready UPS is contributing to sustainability initiatives. This was followed by technology innovation pioneer, and reputation and competitive advantage.
Importantly, there is confidence, 77% (very confident) and 98% (including somewhat confident), that using smart grid ready UPS will not put their mission-critical workloads at risk.
Cloud service providers were pointed out as the vertical that is most likely to benefit from smart grid ready UPS by nearly half of the survey respondents. However, enterprises from all vertical industries are a part of the conversation if they operate a data centre.
About 80% of respondents estimated that 10-50% of the capacity of batteries in the data centre today is excess and can be potentially used to support the electric grid. This would be a significant enabler to the integration of variable renewable energy sources into the electric grid.
Most respondents indicated that solar and wind were the two microgrid applications that would most benefit from utilizing this technology.
What vendors say
Vlad Galabov, research director at Omdia's cloud and data centre research practise, says the data centre industry is the backbone of the digital economy and has enabled significant efficiencies in how we conduct business, communicate with one another, and develop innovative technologies.
"From this perspective, the data centres are already a force for good which is making the world more sustainable. With the emergence and proliferation of smart grid ready UPS technology data centres are enabling an even more sustainable world," he continued.
Richard Farrell, Asia-Pacific director for cloud and data centre segment at Eaton, concurred adding that Omdia's survey findings are a promising indication of industry appetite for technologies vital to the success of the global green energy transition and renewables adoption.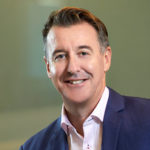 "We have seen growing demand for more sustainable, energy-efficient technologies such as lithium-ion battery Uninterruptible Power Systems (UPS) and intelligent software solutions amongst our Asia Pacific customers as well," he continued.
He explained that traditionally, the primary role of a UPS is to ensure continuity in the event of an outage. "It is a vital power protection asset that cannot be left out from data centres' critical power management infrastructure. However, these UPS batteries do sit unused the vast majority of the time, since the likelihood and frequency of power outages happening tend to be low," he added.
He is optimistic that with advancements in lithium-ion (Li-ion) battery technology, data centres can harness the energy storage capabilities of li-ion battery-powered UPSs, allowing them to serve as a viable distributed energy resource (DER) for grid operators.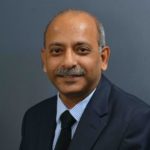 Arunangshu Chattopadhyay, director of power product marketing and head of central technical support for Asia at Vertiv says with Asia-Pacific seeing growth in energy demand, uninterruptible power supplies (UPS) are a potential game-changer for the data centre industry to improve efficiency and accelerate the energy transition.
In addition, he opined that as the region embarks on integrating more renewables, data centres can leverage energy management solutions to alleviate disruption and increase the reliability of power grids.