Dell Technologies expands its Dell Generative AI Solutions portfolio, to aid enterprises in their journeys towards leveraging generative AI (GenAI).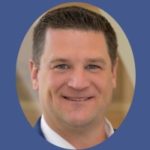 "To maximise AI efforts and support workloads across public clouds, on-premises environments, and at the edge, companies need a robust data foundation with the right infrastructure, software, and services," said Jeff Boudreau, chief AI officer, at Dell Technologies.
Generative AI and NVIDIA
"Our Dell Validated Designs for Generative AI will help organizations deploy GenAI models in a secure and efficient manner while providing the versatility to build on the region's unique cultural intricacies," said Chris Kelly, senior vice president, Data Center Sales, Asia Pacific and Japan, Dell Technologies.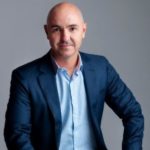 Dell Validated Designs for Generative AI supports tuning and inferencing, for quicker deployment of GenAI models. These include Dell PowerEdge XE9680, an AI server, or the Dell PowerEdge XE8640, with a choice of NVIDIA® Tensor Core GPUs and NVIDIA AI Enterprise software, offering frameworks, pre-trained models, and development tools, such as the NVIDIA NeMo™ framework, and Dell software. Dell PowerScale and Dell ObjectScale, combine computing power with storage options
Preparing data, people, and processes for GenAI
To further assist their customers in the GenAI journeys, Dell's services include Data Preparation Services providing customers with data for simplified data integration and better quality outputs; Dell Implementation Services for inferencing and model customization and paired with Dell Managed Services to operate the full NVIDIA-based GenAI solution, to improve efficiency; and its Education Services to build GenAI capabilities.