IDC forecasts worldwide revenue for enterprise applications will reach US$483.1 billion in 2027 with a five-year compound annual growth rate (CAGR) of 9.6%. Nearly all this growth will come from ongoing investments in public cloud software, which is expected to represent more than two-thirds of all enterprise applications revenue in 2027.
IDC's 2023 SaaSPath Survey found that, across 23 applications and 2,875 respondents, 51% of organisations on average are keeping their current applications, while 46% on average are planning on replacing their current systems within the next three years.
With organisations accelerating their shift to the cloud, and many others planning on replacing their current cloud system, the enterprise applications software market overall, along with the individual application markets, will continue to be very competitive for years to come.
In addition, organisations will continue to invest in new tools to keep their application portfolio up to date as they move into the digital era, automating all processes while also leveraging innovation and a wealth of data to become a more creative and resilient company.
IDC's 2023 SaaSPath Survey also found that many organisations are willing to pay more for cloud-native architecture featuring microservices and containers as well as machine learning and artificial intelligence and advanced and predictive analytics.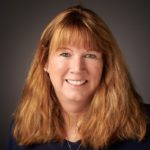 "The digital era has ushered in new opportunities for enterprise application vendors to bring better products, rich in features, functionality, and innovation," said Mickey North Rizza, group vice president of Enterprise Software at IDC.
"The enterprise application's market future is enabled by automation and the ability to compete, gaining market share because of the differentiating factors found in the technology. New software entrants have the ability to totally reshape the markets, redefine software, and change the future indefinitely."

Mickey North Rizza
She opines that current market participants can become more entrenched while also redefining the future of their markets by understanding what is needed now to create stickiness for years to come. Hold on to your hats folks, the enterprise application world is shifting and the best is yet to come!"
In addition to the ongoing cloud migration, IDC has identified several other significant market developments that are driving growth in the enterprise applications market.
Generative AI can be utilised to drive innovation, automate repetitive business tasks, improve organisational decision-making, personalise customer and employee experiences, and boost efficiencies overall in the business.
Vendors providing use case–level clarity for their clients on generative AI will be seen as innovative and forward-looking, and investment with these vendors will be much easier to come by.
Composable modular applications are an attractive alternative to custom-developed software products due to their lower cost and minimal dependence on full-stack development talent. With modularity, a sophisticated piece of software can be divided into simpler components that are independently created and integrated (or assembled) to create the desired end product. Composing entire systems of modular applications is meant to provide an alternative to all-in-one legacy platforms.
Applications bring forward a series of activities where data and people come together to complete tasks or make decisions to improve the performance of the organisation. Often, vendors focus on the data side of the equation, leaving a less-than-optimal employee user experience. Features that support real-time communication, mobile employees, and accessibility can greatly improve the user experience.
As automation becomes the standard, organisations continue to be under tremendous pressure to manage both fraud detection and fraud prevention in key financial areas. Vendors must add more tools and product features to help fight fraud, including innovations like artificial intelligence and machine learning for pattern analysis.
Competitive landscape
Against this background, the enterprise applications market remains highly competitive with a long tail of contenders. The top 10 enterprise applications leaders in 2022 — SAP, Salesforce, Oracle, Microsoft, Intuit, Workday, Constellation Software, Siemens, Dassault Systèmes, and Autodesk — held a combined revenue share of just 30.8% in 2022.
This combined share was down 0.9% from 2021. In addition, the top 10 has seen some movement among the leaders over the past two years in terms of order and market share. More details about the 2022 enterprise applications market can be found in the IDC report, Worldwide Enterprise Applications Software Market Shares, 2022: Cloud Is the Digital World Foundational Choice (Doc #US51040223).
The enterprise applications market is a competitive market that includes software specific to certain industries as well as software that can handle requirements for multiple industries.
Enterprise applications can be delivered as a pre-integrated suite of applications (featuring common data and process models across functional areas) or as standalone applications that automate specific functional business processes, such as accounting, human capital management, or supply chain execution.
The enterprise applications market consists of the following secondary markets: enterprise resource management, customer relationship management, engineering applications, supply chain management applications, and production applications.