The IDC report, Asia/Pacific (Excluding Japan) Application Management Services Market Share, 2021: IDC's Top 10 Vendors, revealed that the top Application Management (AM) Service Providers (SPs) account for 67.9% of the Asia/Pacific excluding Japan (APEJ) market in 2021.
IDC said the 2021 Asia/Pacific (excluding Japan) AM services market grew 6.7% generating US$5.06 billion in revenue (USD constant currency).
IDC attributes healthy growth to enterprises turning to AM SPs for expertise to maximise the value of their current application landscape.
Beefing up capabilities and offerings
IDC noted that next-generation AM SPs are investing in cloud, security, customer experience, analytics, and automation, to drive value across the life cycle of application services for customers.
As such, vendors are also doubling down on their efforts to elevate current AM service engagements as a stepping-stone for larger digital transformation (DX) or application modernization engagements. AM services contracts are also bundled as part of these engagements or post new implementations, giving vendors the flexibility to propose new engagement models for strategic customers.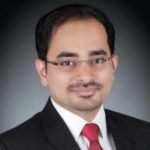 "Large global application service providers dominated the AM services market in APeJ in 2021. As enterprise customers shift their IT sourcing strategy from cost efficiency to value, global IT players with expertise in AI, Automation, security, and application modernization continue to see steady demand in their deal pipeline," says Rijo Thomas, research manager, IDC Asia/Pacific software and services research group.
Beware the lock-in
Although the growth of SaaS-based applications and application workloads migration to hyperscaler cloud environment has impacted the scope for traditional AM services, enterprise customers find the technical expertise, business, and industry alignment of AM SPs a critical value-add, making substitution harder.
Additionally, with AM SPs now bolstering their ecosystem partnerships with cloud hyperscalers, enterprises remain positive about opening new avenues for innovation.
Rijo adds, "Traditional AM SPs continued to be challenged from different vectors, such as software-as-a-service (SaaS) substitution, cloud migration, and automation. Service providers invested in client success by pivoting their value propositions beyond cost arbitrage to support the transformation ambitions of clients will find success going forward."