IDC says demand for public cloud services is still high and growing in Asia. China has the biggest market size for the public cloud services market at US$27.35 billion in 2021. It is also the fastest-growing market with a 5-year CAGR of over 30% by 2025. The ASEAN market is also growing fast especially the Indonesia market with a CAGR of 27% for the same period.
IDC acknowledges that at present AWS and Microsoft Azure are the dominant hyperscalers in Asia. Chinese hyperscalers – Alibaba, Huawei and Tencent – continue to see most of their business in the Mainland.
IDC expect the demand for hyperscaler services to continue to grow given that many of these hyperscalers mentioned are expanding the geographical datacentre/infrastructure footprints in the region to support local cloud services for latency and compliance sensitive workloads.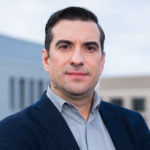 Ivo Ivanov, CEO of DE-CIX International says overall demand for hyperscaler business will come from the general growth of cloud services, multi-cloud strategies and connection to cloud services becoming increasingly business-critical.
"As more enterprises increasingly use cloud storage, computing, or applications sourced from the cloud, in line with Singapore's enhanced digital transformation efforts, the prevalence of cloud services is only set to grow," he added.
Hyperscalers and edge: connecting the dots
According to William Lee, research director for IDC in Asia, says the shift from core to edge will continue as businesses transition from centralized to distributed infrastructures.
A recent IDC survey revealed that the public cloud is no longer the only consideration in the enterprise cloud journey. Digital native businesses like Fintech and tech startups will still adopt a public cloud-first strategy.
But as the region has matured in their cloud journey, we are seeing the shift towards more hybrid and multi-cloud architecture and public cloud adoption is considered alongside other dedicated cloud infrastructure deployment options.
"The most likely eventual deployment model that most organisations will adopt in the end would be a hybrid hub and spoke model where core, distributed and cloud infrastructure are combined," added Lee.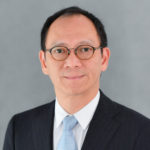 For his part, Larry Tam, managing director for Equinix Hong Kong, says it is the connecting of the edge to cloud providers that is one of the main requirements for success in the digital economy for any company.
The amount of data generated at the edge by machines, businesses and humans is increasing at an exponential pace, driving enterprises to the edge through several factors including reduced latency, optimised bandwidth utilisation, and the requirements for offline or autonomous operation.
"In addition, the adherence to regulatory or security guidelines based on physical location, such as a province or country, as well as proximity with easy, direct, secure and on-demand access to ecosystem participants and service providers, are also influencing dictating what types of cloud services are growing in the region.
For Ivanov, low latency will become more important in ensuring that applications are well supported and fully functional. "From a business perspective, latency issues cost money too as they affect productivity - latency in digital services and applications is truly revenue-related," he added.
Impact of the crisis on data centre growth in Asia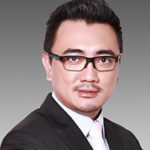 According to Lee, the ongoing Russia-Ukraine has driven an increase in energy prices globally including in Asia which is still predominantly dependent on traditional energy sources like fossil fuels.
Given the increasing demand for data centre services both to host and power the dedicated infrastructures for the enterprises as well as the hyperscalers infrastructures to deliver their public cloud services, this will inadvertently raise the running cost of these datacentres at least in the near term.
"On a longer-term, we can see that most datacentre providers and hyperscalers on embarking on their sustainability initiatives with current priorities more on the source for renewable energy and energy efficiency.

William Lee
Popular managed services in Asia
Lee acknowledged that managed cloud services market is still currently small in the region albeit a fast-growing market. As the cloud market matures, IDC expects this market to grow because of the cloud skill gaps and uneven distribution of skilled cloud resources in the region.
For the cloud-related managed services market, IT outsourcing and key horizontal BPO are the largest segments. This is followed by hosting infrastructure services. The fastest-growing sector would be the network and endpoint outsourcing service.
The cloud has emerged as a core foundation for many organisations amid the pandemic. "Businesses are more dependent on class-A collaboration tools which are running in a secure, reliable and resilient way, and productivity services from the cloud will continue soaring in demand in Asia," said Ivanov.
He added that interconnection on-demand also remains a key trend, allowing for flexible application of equipment that fits our fast-paced lives without ongoing costs of ownership.
According to Equinix's Tam, instead of traditional managed services, he opined that focusing on infrastructure automation will continue to capture most of the new demand for managed services.
"As-a-service solutions offer a wide array of unrivalled benefits in terms of flexibility, agility and efficiency. These solutions help businesses set up connections and networks on-demand and in minutes, saving time and resources. They also help mitigate traditional risks brought on by supply chain disruptions, enabling businesses to focus on the critical missions for success."

Larry Tam
Choosing a hyperscaler in Asia
Lee suggests that when choosing a hyperscaler, ease of implementation or onboarding, as well as the quality of vendor sales interactions will likely appear to weigh slightly heavier in the selection process.
He suggests that as IT services like cloud migration, system integration and cloud management are still very critical to the organisations' cloud journey, the scope and quality of the hyperscalers' partner ecosystem will also play an important factor in the selection process.
Tam believes that potential cloud customers should ask how hyperscalers can meet and accelerate the unique needs of the business.
"As your business goals and needs continue to evolve, it is difficult to find a solution that always fits your needs. Hence, businesses need the flexibility to choose any cloud service provider that best suits their requirements and avoid vendor lock-in," he commented.
While acknowledging the opportunities that cloud-based services create for many businesses in the region, DE-CIX's Ivanov cautioned about new risks for enterprises in Singapore and worldwide.
"While mitigating cloud concentration risks include avoiding a single point of failure, it does not just stop at using different clouds. It is also important to access those clouds from physically independent locations, involving a diversity of providers and multiple redundant pathways, to create resilience for critical applications and data.

Ivo Ivanov