"If your CEO is talking about agility and innovation, you need to be talking about cloud."

David Linthicum, chief cloud strategy officer, Deloitte
So it is that in July 2023, the cloud has become for many organisations in Asia the 'obvious' strategy to consider when launching a new service or modernising existing ones to ride the benefits of scalability, reach and maybe even security.
Xtremax's chief executive officer, Denise Kee, sees agility and potential savings as the initial impetus for moving to the cloud. The latter value, savings, is these days up for debate but that's for another day to talk about.
She opined that the cloud's real value is the ability to innovate and move up the stack easily and quickly.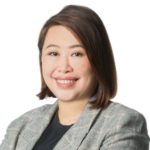 "We see the cloud as the core – or the heart - of digital transformation, allowing enterprises to become the tech companies that they want to evolve into."

Denise Kee
"When we talk to customers, we often talk about the concept of "innovation at the edge" – where organisations can piece together many different innovations to create a unique product or competitive advantage for themselves. This is made possible only with the limitless potential of the cloud," she added.
Key elements beyond cost
An Alibaba survey titled, The Next-Generation Cloud Strategy in Asia, claims that improving operational efficiency is another benefit regardless of the type of strategy adopted: hybrid cloud (71%), private cloud (60%) and public cloud (62%).
The same study revealed that among public cloud users, improved business continuity (47%), better support for remote workers (45%) and improved security and risk management (44%) were seen as benefits that the cloud makes possible.
Kee believes that beyond cost and time savings, a key transformational element is an ability to innovate up the stack. She cites the example of the Singapore government's Content Website Platform (CWP) where all the agency websites reside.
"Automating website deployment and using an AI-based website defacement monitoring system are freeing up valuable tech resources to focus on innovation and driving business value," she claimed.
Metrics to quantify the value
General Motors famously said that "a car today is a million lines of code." (in fact, it is a widely established fact that modern high-end cars have around 100 million lines of code now). The enabling technology behind those million lines of code is cloud technology.
The pervasiveness of cloud technologies across all lines of businesses and products should not be overlooked. Whatever business one is in today, technology is no longer playing a supporting role but has pivoted to become a driver of one's business.
Kee posits that the cloud is now the centrepiece that enables organisations to integrate it with everything. It, therefore, makes sense that the metrics of success should be tied to business value instead.
"One thing we have noticed is that when organisations move to the cloud, they tend to rely on the same conventional metrics, such as total cost of ownership, to define value," she pointed out. "While these are still essential to some extent, we advocate the bold move to tie it to business metrics such as EBITDA instead. The cloud is that transformational!"
Aligning the business to one definition
FutureCIO is aligned with Deloitte when it noted that the cloud represents a fundamental shift in how technology solutions are developed and delivered. It's increasingly becoming the new standard.
But any advantages afforded by the cloud should come with a warning label, explains Jean Atelsek, a research analyst in the cloud transformation and digital economics unit of 451 Research, part of S&P Global Market Intelligence.
Atelsek is referring to the realisation by organisations that the democratization of the use of the cloud can make it challenging for leadership to properly manage cloud costs. It is far too easy these days to add new services by way of the cloud – far too easy to miscalculate cloud needs, and how best to optimise resources. The result is cloud investment that looks like a runaway train.
To mitigate against such a risk, perhaps what is needed is an alignment of the cloud investment strategy to that of the business needs.
According to Kee, for true alignment to happen, there first needs to be a radical shift in mindset where cloud adoption should be viewed differently, and this needs to be driven by the leadership team.
She posits that if various stakeholders continue to see the cloud or technology, in a supporting role, they will just continue to focus on silo KPIs.
"The cloud should be viewed as a business driver, and that is the biggest leverage every company should have in this digital age."

Denise Kee
"Before the rise of cloud technologies, only companies and individuals with access to capital and labour can succeed. Today, the cloud has literally democratised power in the hands of anyone who is astute enough to see the true value of technology and leverage it to create success and wealth," she added.
Role of market participants in realising value
Kee points out that the tech ecosystem consists of several players – cloud service providers (CSPs), systems integrators (SIs), consultants, and technology vendors amongst others. "Whilst all play a different and important role, I'd like to address this from a different angle - from the customer's perspective instead," she puts forward.
"Going back to what Adam Smith said in The Wealth of Nations, the customer should ask themselves this question – who can do it better than me? That should be how we think about enterprise value – applying leverage by surveying the market and seeking out partners who can do it better, and who can help create greater value and efficiency than if we're to do it internally," she opined.
She believes this allows the enterprises to start at a stronger competitive position and move up the stack quickly.
Cost optimisation as a value lever
Kee believes that cost optimisation should be a constantly ongoing process, regardless of the state of the world's economy.
"In times of the looming recession and higher interest rate environment, it just becomes more pronounced due to the higher cost of cash and provides greater urgency for companies to focus on it," said Kee. "In good times, the tragedy of the commons tends to be in play where free cash gets squandered away easily."
"In my opinion, the biggest winner would be the person – or organisation - who can figure out the biggest leverage and use cloud technology as a value lever to drive innovation, efficiencies and new value for the end customers."

Denise Kee
Pragmatic steps for enterprises to maximise value realisation
Kee acknowledged that everyone's cloud journey is going to look different. However, she is quick to point out that there are several steps that enterprises can take to maximise value realisation from cloud investments, starting with a shift in the mindset of viewing cloud adoption as a business driver, not as a supporting role to drive costs.
Next, she suggests constantly finding ways to move up the stack by conducting comprehensive assessments – a thorough audit of existing IT infrastructure and applications can identify areas where the cloud can provide the most significant value.
Kee recommends fostering a culture of innovation by encouraging experimentation and rapid prototyping of new applications and services in the cloud. This can help drive business growth and competitive differentiation. "Last, but not least, enterprises should always tie it back to business metrics and not to conventional technology metrics," she concluded.