I have been on conference calls with clients, colleagues, attended virtual discussions and seminars online. One thing is clear, the best experiences are those where the participants spend the effort to make the listening, viewing or participation the most immersive by taking the effort to put on a proper mic so we can hear what is being said, and not the blaring ambient noise of coffee machines or people chattering nearby.
So, kudos when Frost & Sullivan says headsets will be the main contributors behind the professional headset market's exponential growth over the forecast period, I probably agree (more or less).
Frost attributes this to the pandemic and the remote working realities that have followed. The event has triggered demand for professional headsets, cloud software communications, and collaboration services worldwide.
Globally, the buoyant professional headset market is estimated to witness more than two-fold growth, reaching $4.44 billion by 2027 from $1.98 billion in 2020, expanding at a 12.2% compound annual growth rate (CAGR).
Personal computer universal serial bus (PC USB) and unified communications and collaboration (UCC) headsets will drive the overall market. They are likely to garner $4.36 billion revenue over the forecast period, registering growth at a CAGR of 14.9%.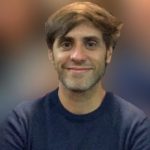 "With the pandemic reinforcing the paradigm shift toward "work from anywhere" or hybrid/flexible working, new usage scenarios have proliferated across multiple industries, including healthcare, education, and government, thereby creating long-term opportunities for professional headsets," said Alaa Saayed, director, information & communication technology at Frost & Sullivan.
He added that continued improvements in device-as-a-service (DaaS) subscription models, enhancements in software-as-a-service (SaaS) offerings and accelerated adoption of these models bode well for the overall global professional headset industry.
Saayed also commented that demand for wireless connectivity, in general, continues to grow along with technology improvements in wireless products, expanding the overall opportunity for professional cordless headset sales.
"Corded and cordless PC USB and UCC headsets will continue to perform well in the new norm, but there are still segments that prefer registered jack (RJ) connectivity professional headsets," he continued.
Future of work is personal too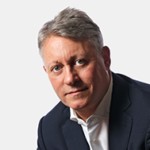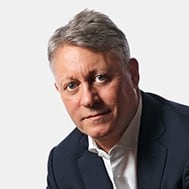 Poly senior vice president for Asia-Pacific, Pierre-Jean Châlon, reiterated that getting work done in the era of hybrid working comes down to the different work styles of everyone; there are wireless and wired headset options suited for either.
"We think that productivity in the workplace can be uplifted by hands-free communications, by eliminating distractions both for the person wearing the headset, and persons on the other side," he added.
He also pointed out that professional-grade audio quality is essential – technologies like Poly's Acoustic Fence noise-cancelling feature blocks out unwanted background noise so the person on the other end only hears you, not disruptive surrounding noises; while active noise cancelling filters out distractions around you so that you can focus better on the task at hand.
"Ultimately, we see headsets as key to the hybrid worker's capacity to both collaborate with colleagues while getting things done, whether in the office or outside," he concluded.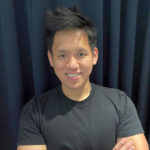 Jeremy Hong, a headphones specialist at AV One Group, concurred and added that headsets are essential in the office environment, especially since the rise of open-concept offices. A quality headset with noise isolation has the capability to eliminate distractions and can help employees concentrate better on their tasks, improving productivity.
He opined that since the pandemic, remote working and virtual meetings have become the default mode for many offices. With the help of a headset, communication can be clearer with available functions like the elimination of environmental noise.
"This is especially helpful when you are taking meetings on the go, or at a noisy cafe, for example. In addition, a quality microphone on the headphones can also pick up your voice better, thus enabling clearer conversations, while reducing the risk of miscommunications during an important meeting," he added.
"Apart from increased productivity and collaboration, headsets are also one of the ways employees can regain some privacy in an open-concept environment – just focusing on themselves and their work at hand. Usually, seeing an employee on headphones is an indicator that they are immersed in their task at hand, and do not wish to be disturbed," he concluded.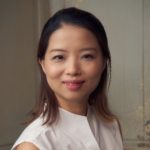 Adding to the discussion, Xuanling Lu, Jabra's regional product marketing manager for Asia-Pacific, clarified that not all devices are created equal. While they might all connect on Microsoft Teams or Zoom, the user experience accessing those platforms makes a big difference.
Having the wrong devices can slow down meetings, make it difficult to connect, or leave us feeling unheard with poor audio quality. Professional UC certified headsets provide exceptional call clarity even in a very noisy environment, seamless connectivity anywhere you work, and the optimal user experience working with platforms.
"Some professional headsets are now certified devices, which means that they have gone through extensive testing and are deemed to meet the standards of performance and functionality for UC platforms. The IT department can also update firmware, troubleshoot issues, and run diagnostics tests remotely, thus reducing the time needed to resolve technical issues," she added.
Focus on the following areas:
Remote work: Vendors should seek to promptly address the needs of work-from-home employees in terms of professional headsets, such as bundling headset solutions with other audio and video equipment like audio speakers and USB cameras.
Remote health/telehealth: Technology vendors must work with healthcare providers to evaluate the potential adoption of communication and collaboration solutions.
Government and Education: Considering their budgetary limitations, cost-effective solutions and pricing assistance plans should be offered to the government and educational sectors to drive adoption.
Investments in E-tailing: Channel-driven professional headset vendors can consider implementing some level of direct sales/e-commerce options to augment overall demand-generation opportunities.