"The COVID-19 pandemic has accelerated organizations' transition to an agile work environment that provides workers with secure access to corporate resources anytime and anywhere," states Holly Muscolino, research vice president, Content and Process Strategies and the Future of Work at IDC.
She adds that as digital enterprises move from hybrid workforces by circumstance to hybrid by design, we will see the evolution of both physical and digital workspaces, innovative learning styles, and a new approach to leadership, ultimately driving innovation as well as productivity, a better worker experience, and business resiliency.
"It's clear many of the business challenges that hampered work transformation prior to the COVID-19 pandemic drove top technology priorities with the onset of global remote work," said Amy Loomis, research director, Future of Work at IDC. "Comparing work models and technology investments across geographies, we see the correlation between technology investments and the ability to respond to changing business requirements."
Predicting what the future will look like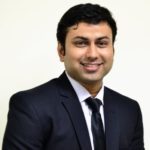 In discussing what the workplace of tomorrow will look like, Deepan Pathy, research manager for Future of Work research at IDC Asia/Pacific, pointed to the analyst's Covid Impact Survey which revealed that 45% of respondents participating in the survey believe that their workforce will return back to their primary workplace by Q1 2021.
Of those who opt to work remotely, 44% organizations expect some of their employees will work remotely (in a different location and at home) and 22% organizations will be adopting a hot-desking approach.
Supporting hybrid workforces and ensuring that remote and work-from-home employees have the same sets of connectivity and productivity tools as their in-office counterparts will be essential to long-term success.
FutureScape prediction: By 2023, 75% of G2000 commit to providing technical parity to a workforce that is hybrid by design rather than by circumstance, enabling them to work together separately and in real-time.
Accelerate automation
"There is an increasing need to adapt and automate IT operations practices to support the greater scale required for digitally-driven enterprises. Robotic process automation (RPA), robotics, and artificial intelligence (AI) technologies are likely to play a more important role in labour automation," said Pathy.
However only 8.4% AP organizations are planning to increase their investments on task/processes ((e.g. RPA, IPA) this signifies that majority of organizations are missing out on the opportunities provided by automation and will find themselves at a competitive disadvantage in the future.
Security is paramount
Security spend is likely to increase for more than 60% of APEJ organizations.
The early days of COVID-19 saw many organizations choose to work with the existing VPN infrastructure to secure the remote work environment. IDC's Pathy acknowledged that where the need to address performance and administration is paramount, organizations have also accelerated the "zero trust" approach ― a more dynamic, software-defined "up the stack" cybersecurity architecture for more resilience in the future.
This is followed by security management services and solutions for hybrid environment, for instance, workload security, cloud security gateway solutions, as well as vulnerability management, including patch management
Return to office initiatives
Pathy opined that as more remotely working employees in AP organizations are likely to return to physical facilities for work, organizations are investing on return to workplace initiatives. IDC observed a greater focus on employee health and well-being, including health and security applications, temperature sensing solutions, and touchless fixtures rank high amongst tech investments planned under return to office initiatives.
More than 50% organizations plan to invest on dedicated health and security applications for employee communications and office navigation, on temperature sensing technologies, and on touchless fixtures, such as door sensors, automatic sinks and soap dispensers, and voice-activated elevator banks.
Contactless work environment to enhance employee experience
With increased focus on creating a safe workplace for employees, the need for contactless work environment is critical than ever before. This concern for safety has spurred many businesses to create new contactless consumer experiences.
Organizations are investing on technologies such as facial recognition, voice-based technologies, self-service (via mobile apps) technologies for creating a no-contact/ contactless work experiences.
Conclusion
Having adapted to the pandemic in recent months, over half (55.3%) of the global C-suite strongly agree that now is the time to create the workplace of the future.
Pranay Anand, senior director of Intelligent Workplace, Asia Pacific at NTT says how businesses combat the challenges posed by COVID-19 and re-shape their workplace strategy, will lay the foundation for an entire generation's future of working.
"We're seeing companies driving change in real-time compared to months if not years previously. Those who were already ahead of the game in employee experience – making brave, data-driven, human-led decisions are now in a much stronger position in creating a supportive culture. Empowering people and helping them find greater fulfilment in their work is delivering value to these organizations," said Anand.