A Gartner survey of 725 B2B buyers from November through December 2021 found that digital commerce has rapidly become the norm and the preferred way to complete B2B purchases. Among respondents, 83% say they prefer ordering or paying through digital commerce.
Currently, the two levers available to commercial organizations — digital commerce and sales rep interactions — are failing B2B buyers and eroding commercial value. Compared to traditional buyers, digital commerce buyers are significantly more likely to experience purchase regret. When buyers report their purchase process was primarily led by sales reps (as opposed to self-navigated), they make lower-quality purchase decisions. Only 24% of B2B buyers in primarily sales rep-led purchases completed a high-quality deal, versus 65% of B2B buyers who self-navigated the purchase process.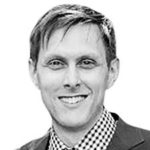 "Today's chief sales officers (CSOs) often feel torn trying to solve these problems by either retraining reps to win over digitally inclined buyers or cutting out sellers entirely to go all-in on digital sales," said Craig Riley, chief of research in the Gartner Sales practice.
"A new approach is needed that combines digital and human engagements to help buyers feel more confident in their decisions and drives high-quality deals."
Gartner says digital and sales rep underperformance have a common root cause: ineffective customer learning. Too often, digital experiences and seller engagements encourage shallow, "good enough" learning.
Most digital experiences are designed to make it easy for customers to follow through on their decisions, even when they are misguided. Likewise, sales reps often oversimplify their recommendations and encourage buyers to move forward without a full understanding of their own needs.
Overcoming "good enough" learning requires suppliers to create self-reflective learning paths that integrate digital and human-led channels in service of deepening customers' understanding of their own needs. When buyers experience a self-reflective learning path, they are 147% more likely to buy more than originally planned.
This combination of digital and human-led channels is critical to sales success because when B2B buyers report that sales reps effectively use technology to facilitate buying group discussions, a 17% lift occurs in customer confidence, which leads to high-quality deals.
Gartner recommends CSOs explore the following actions to successfully evolve their sales strategy:
Bring together sales and marketing leaders to set a multichannel strategy for customer learning paths, including account-based campaigns and digital sales playbooks.
Rethink the role of digital engagement by building digital sales tools for real-time collaboration with customers.
Equip sales reps with probing questions and decision support tools to help buyers learn more effectively and make confident decisions.