At the onslaught of the COVID-19 pandemic, vulnerabilities in business models that focused on efficiency became apparent. Efficiency has introduced fragility at a time when businesses needed to be flexible.
According to Gartner, smart businesses pivoted to a more modular setup, creating composable business. Gartner posits that in adapting to the constraints of COVID-19, organisations created resilience by way of the principles of composable business.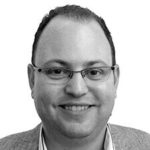 Gartner distinguished VP analysts Daryl Plummer says composable business is a natural acceleration of the digital business that we live in every day.
"It allows us to deliver the resilience and agility that these interesting times demand. We're talking about the intentional use of 'composability' in a business context — architecting your business for real-time adaptability and resilience in the face of uncertainty," he continued.
In response, Gartner has updated its Emerging Technologies and Trends Impact Radar for Enterprise Software report. The report looks at 25 emerging technologies and trends with horizontal impact on enterprise software technology providers. They cover both the "what" and the "how": areas for product investment, foundational technologies, and nontechnology trends.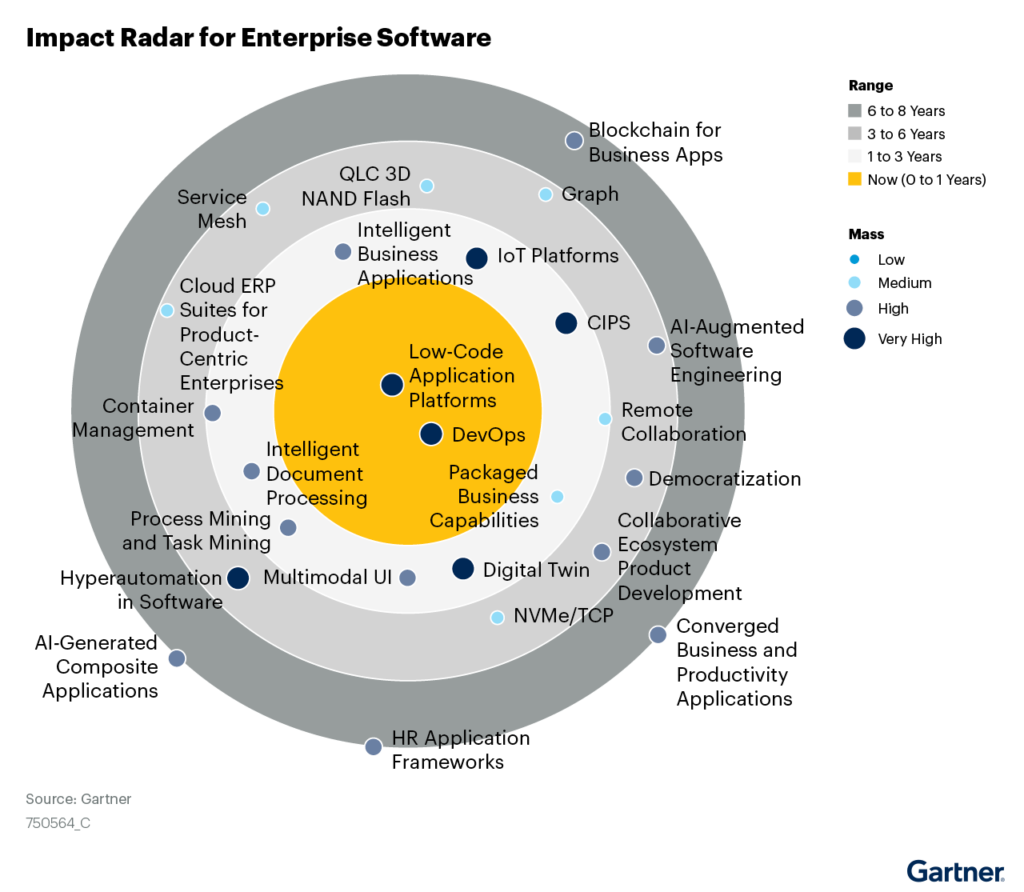 "Buyers now expect their software applications to improve their business agility; the ability to quickly deploy new business strategies and overcome unanticipated disruptions," said John Kostoulas, vice president analyst in Gartner's Technology and Service Provider group.
3 main themes for enterprise software product leaders
Gartner mapped 25 emerging technologies and trends with three über-themes.
Improve business agility by optimizing existing product delivery capabilities. Deploying tools that dramatically cut development time and skill set requirements to provide a further boost in improving time to market.
Software providers have already utilized several such tools, such as low-code development platforms since last year. Organizational and team structures are other areas for software providers to make profound changes. Post-pandemic, agile and DevOps become business requirements, not just concepts or abstract methodologies.
Shift from products to business solutions by packaging software and (other) technology components. A range of data-driven technologies with related services has become productized across software markets through this decade and beyond.
AI, IoT and hyperautomation are great examples. But customer needs are becoming more specific. Business functions served by software applications align their requirements and ROI with the specific business instead of functional "best practices."
The future of composable enterprise software applications is to deliver generative-style solutions. Enterprises are becoming more technology-intensive. As a result, enterprise leaders expect their software applications to generate a competitive advantage.
Product leaders should generate business solutions that can quickly impact specific and changing business strategies. Generative solutions are linked to business strategies, not to lists of business requirements. This is a profound shift for software providers in terms of technology capabilities, but, most importantly, in terms of organizational and business models.