Maybe there is something to be gained from a shared threat.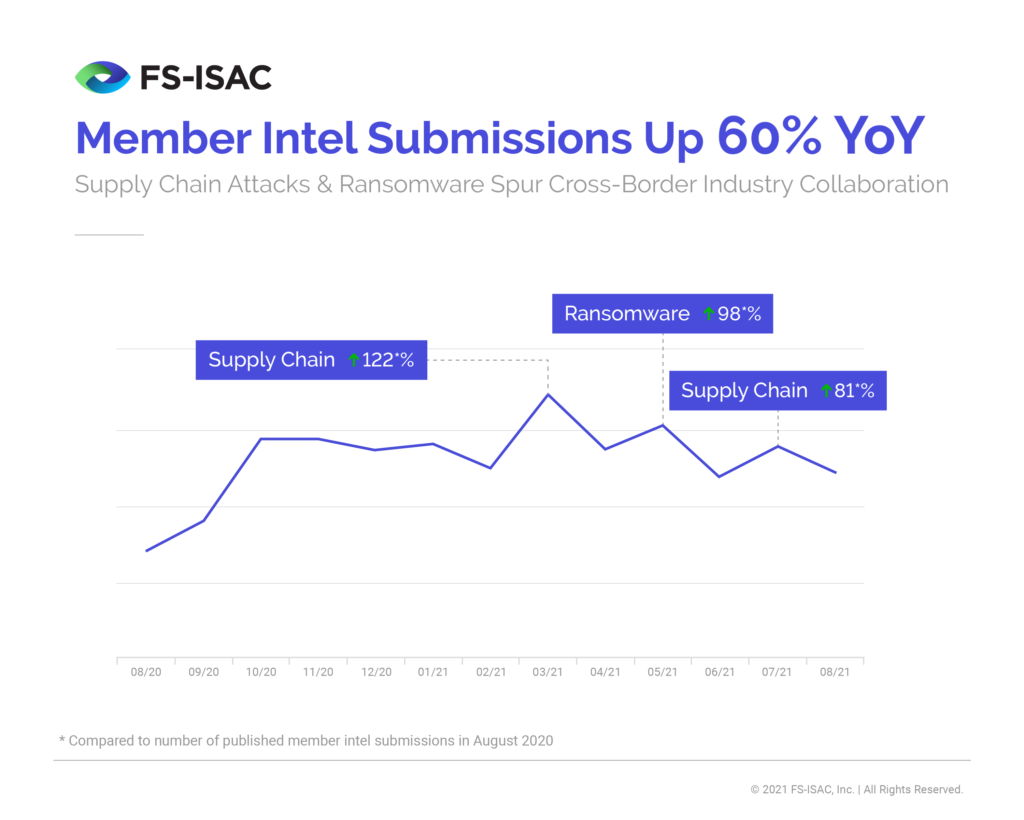 Financial Services Information Sharing and Analysis Center or FS-ISAC acknowledged that global cyber intelligence sharing among its member financial firms increased by 60% in the period from August 2020 to August 2021, driven by supply chain and ransomware threats.
Large scale threats resulted in record-breaking peaks of intelligence sharing across all regions.
"With the increase in sophisticated cross-border cybercriminal campaigns against the financial sector and its supply chain, sector-wide global collaboration has become a risk management imperative," said Steven Silberstein, CEO of FSISAC.
He added that intelligence and best practice sharing across our community and platforms have reached new heights, spurred by the high-profile events of the last 12 months.
IAG threat analytic cell manager Craig Hall added that meaningful threat intelligence gives our security team at IAG an advantage over the attackers and reduces cyber risk.
"Recently, we were able to identify a threat actor who methodically attacked Australian financial institutions in alphabetical order throughout the day. By sharing the criminal's tactics, members throughout the region knew when they were likely to get hit and were, therefore, able to defend against attacks," he elaborated.
According to Corsin Camichel, Cyber Threat Intelligence Regional Lead at UBS: "as a global firm, UBS monitors the global cybersecurity landscape to proactively detect and mitigate risks. Sharing intelligence and best practices with our peers and regional counterparts are fundamental to staying ahead of emerging cyber threats."
In addition to helping detect and prevent cyberattacks, sharing by larger financial institutions based in markets with stricter and more comprehensive regulation helps strengthen the cybersecurity programs of smaller or less-resourced firms around the world, benefitting the full financial ecosystem.