We are midway into 2022 and while we still hear of talks of a "return to normal", I am no longer sure what the definition of normal is. What is certain is that volatility will be a continuing part of this normal.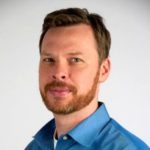 Brian Kropp, group VP and chief of HR research at Gartner, says to expect volatility to "increase in 2022 amid continuing changes around hybrid work, annual compensation and societal issues — and these five trends that will shape the workplace."
In the era of flexibility, work is no longer defined as a place, it's a space with processes and technology tailored to employee needs. "A hybrid workplace is guided by the freedom to work, learn, and connect anywhere and anyhow. With in-office supervision no longer the norm, the focus is shifted to how employees achieve outcomes and provide contributions," said the head of APAC at Zoom, Ricky Kapur.
Primary drivers of a hybrid workplace in Asia
Gartner says the pandemic-driven changes in work models have created a range of challenges and opportunities, including how best to attract, retain and engage employees and offer people the value and purpose they now expect from work.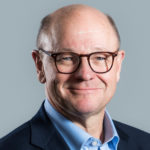 Jacques Bertrand, executive vice president at Crestron Asia noted that as part of the pandemic-driven mindset change, "we've come to realise that effective and immersive collaborative experiences can happen anywhere, whether you are in-person or joining remotely."
To this Parimal Pandya, Akamai's managing director for Asia Pacific & Japan added that organisations in Asia are adapting to a new generation of workers that are used to a hybrid model of work, and are actively creating and hiring more remote roles, as the shift towards remote work opens new opportunities for innovation and diversity in perspectives.
He cites Akamai's Flexbase initiative designed to ensure equitable access to programs and support for every employee within unbiased management practices and expectations. "We aim to extend the culture to all Akamai employees, regardless of where they work," he continued.
For his part, Kapur suggested that new digital platforms that emphasise the connected experience and allow seamless movement between communication methods are driving innovation in the workplace and beyond.
The fairness factor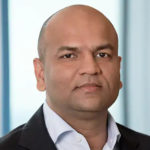 Pandya reckons a hybrid workplace should be an environment where employees have equal opportunities for growth and development, regardless of whether they work from the office, home, or other locations.
It's a chilling fact of life that humans are emotional beings that at times decide based on feelings rather than facts. We work with people we like – typically, they share the same views and work ethics as we do. Why? Because often we need to be able to depend on people we work with to get the job done.
As Kropp acknowledges: "executives will have to contend with unfairness in the employee experience, COVID-19 vaccinations, the war for talent and employee well-being." According to a Gartner survey, HR leaders say the most challenging aspect of the hybrid strategy is adjusting their current culture to be supportive of their workforce.
To this Bertrand comments that a hybrid workplace is a space where employees can effectively collaborate regardless of whether it is in-person or remotely.
"This can be achieved through workspace technology designed to always work whenever people get together to share information. Increasingly, workplaces across Asia are investing in technologies for an immersive unified collaboration experience," he added.
The trust factor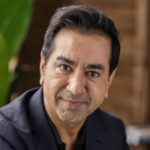 According to Kapur, establishing mutual trust is the foundation for a hybrid workplace. Leaders should start open conversations to identify what employees value and need from work and place confidence in their ability to perform outside the office. "It's essential that employees trust that their employers care about their safety and wellbeing. The right technology serves both and benefits the entire organisation," he went on.
Bertrand says it takes an entire circle of influence from senior management (like the CIO or CTO), facilities managers, human resources, employees, and even the interior designers and technology partners to create and maintain an effective hybrid workspace.
"Everyone needs to be aligned, the technology and tools selected should be easily integrated, seamless, and intuitive to support unified collaboration," he concluded.
Ensuring a safe, secure, productive work environment
Kapur agrees and adds that employees require an integrated collaboration platform that enables connections and democratises interactions so that all participants are represented equally. The price of this connectivity is the added need for security.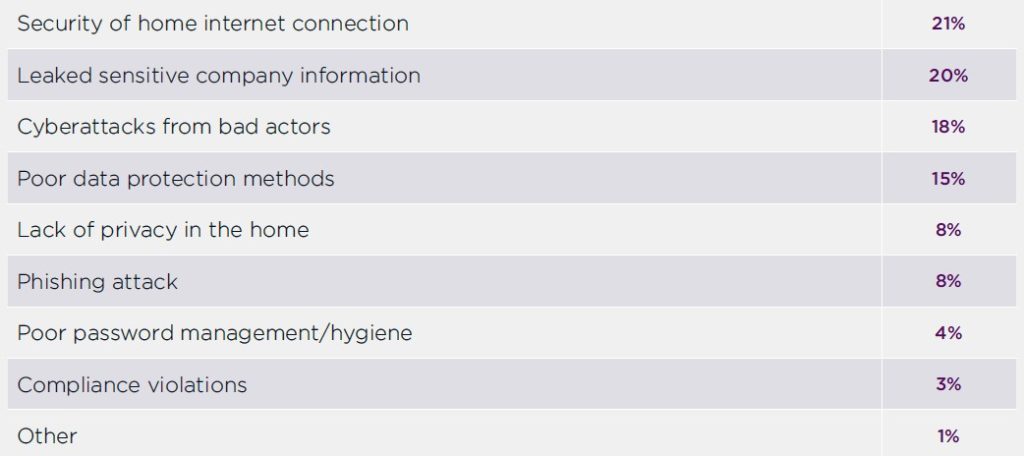 According to the Entrust report, Perfecting the Hybrid Work Model, organisations have beefed up their security implementations since the start of the pandemic, including multi-factor authentication (70%), VPN protection (55%), single sign-on (45%) and passwordless tech (35%).
Bertrand says remote asset management and seamlessness of technology are two indispensable components for a reliable, productive, and immersive collaborative experience. "Having fully secure, cloud-based tools that enable CIOs and CTOs to make data-driven decisions on real estate planning and scale room operations are equally important. Solutions need to integrate with any collaboration tool, removing complexity and increasing productivity," he added.
Derailing the development
Akamai's Pandya warns that with a more dispersed workforce, the volume of data and processing at the edge increases. "Cyber criminals are likely to target edge applications and devices more frequently to try and extract this data, resulting in risks of data being compromised, which may lead to a loss of trust," he added.
Kapur opines that many leaders struggle to navigate the hybrid workplace because their employees are left out of decision-making. "Face to face meetings are still important as they allow employees to bond with each other, but leaders must be willing to provide their teams with the choice of hybrid work or risk losing talent to companies with more flexible workplace policies," he suggested.
For Bertrand, the very technologies that have been espoused as essential to collaboration can themselves limit the success of a hybrid workplace initiative. He reckoned buy-in from all members of the organisation is essential. "As the needs of employees, spaces, and platforms change, it is important to consider solutions that are designed to give you the flexibility to grow and upgrade," he added.
Responsibility for success
According to the IntelliHR survey, many leaders still look at remote working as an add-on or substitute for the in-office environment. This mindset is focused on solving remote work, rather than embracing and integrating the hybrid workplace approach from the very beginning.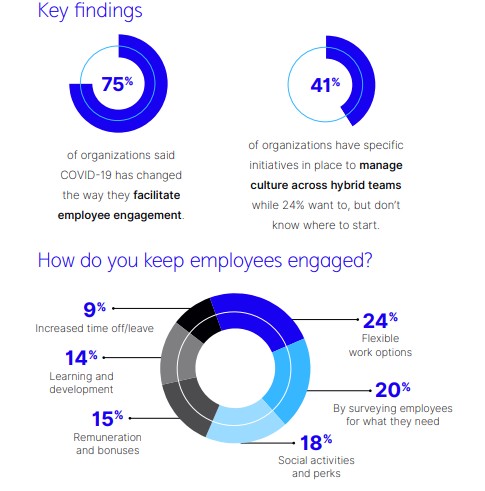 The study warned that one of the failings of hybrid working centres is on team members missing out on important meetings. Although allowing them to revisit the meeting via recording, those who do so become observers of the meeting as opposed to participants.
The survey concludes that when businesses account for remote employees at the start of the decision-making process, they can prevent creating such inequalities within their organisation. The hybrid work model should therefore lie at the heart of one's strategic roadmap.