HGC Global Communications Limited (HGC) announced the launch of a one-stop secure access service edge (SASE)-managed service for companies operating across the Guangdong-Hong Kong-Macao Greater Bay Area (GBA).
Crossing borders
 "It is never easy for companies to navigate the complexities of mainland China's internet and cybersecurity landscape, especially across borders where network performance and scalability and regulatory compliance could become the pain points, says Alvin Wong, chief operating officer, of ICT business, solutions and product at HGC Global Communications.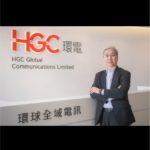 Hybrid working models used by enterprises in the GBA make them vulnerable to cyber threat actors. Adding to the risk is their shift to the cloud and more complex networking architectures.
"With HGC's high-quality cross-border network and local resources, coupled with the localised SASE platforms provided by Palo Alto Networks on the mainland and overseas, customers across GBA will have access to the very best integrated networking and security managed service," Wong said.
Cross-border network
HGC's new service offering is expected to guard enterprises against cyber attacks as it integrates HGC's cross-border SD-WAN network and security management capabilities of Palo Alto Networks.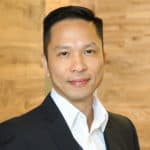 Wickie Fung, managing director, of Hong Kong & Greater Bay Area at Palo Alto Networks, said, "Cyberattacks are borderless. Enterprises operating across borders and in the GBA need a comprehensive approach to safeguard their networks while enabling employee productivity and cloud adoption across borders. By integrating our SASE solution with HGC's network and management capabilities, enterprises can benefit from enhanced security, connectivity, ease of use, and more."
Utilising its Security Operations Centre (SOC) to monitor the SASE cloud as well as customers' devices in on-premise data centers, branch offices, and their virtual appliances in the cloud, HGC will use its cross-border network as the SD-WAN backbone for its clients.