Recognising the need to address the security and ethical aspects of AI, PwC Hong Kong's Hack A Day, themed "Securing AI," shines the spotlight on the importance of awareness of the potential security risks associated with the technology and offers scholarships and employment opportunities on cybersecurity.
Ransomware targets APAC
Leak site data analysis reveals a notable 56% year-on-year surge in ransomware attacks that target individuals and organisations in the Asia Pacific region. The city of Hong Kong also witnessed a 21% rise in ransomware attacks, underscoring threat actors' ongoing efforts to innovate, specialise, and maintain a high sophistication level.
Equipping cybersecurity professionals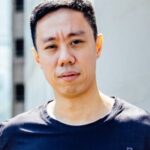 Kok Tin Gan, PwC Hong Kong cybersecurity and privacy partner believes that securing AI is a collective responsibility and they are keen on empowering the younger generation to safeguard cybersecurity.
"Hack A Day aims to inspire the next generation of cybersecurity experts who will play a vital role in shaping the future landscape of AI. We believe that the future of AI security lies in the hands of the younger generation. By encouraging their active participation and providing them with the necessary resources, we can build a strong foundation for secure and ethical AI systems," he said.
PwC Hong Kong has offered scholarships to over 60 university students to equip them to become cybersecurity professionals since Hack A Day was launched seven years ago. Yearly, the company hires more than 50 employees for its cybersecurity team in Hong Kong, making it one of the biggest employers in the industry.