In the new normal, organizations must address rising privacy concerns and regulatory scrutiny to capture the opportunities presented by increased customer data availability.
According to IDC's latest report Bridging Digital Trustworthiness Gaps to Address the Privacy-Versus-Value Dichotomy, organizations must increase capabilities required for digital trustworthiness, such as expertise in privacy protection, data security, and conformance with regulatory/industry standards to master customer data. These capabilities provide the building blocks of trusted data initiatives.
As a result of the COVID-19 pandemic, many organizations are making new customer experience (CX) investments, particularly in data management and customer data platforms, to generate greater value out of customer data, improve resiliency, and accelerate growth.
Leading CX organizations that have better data and platform capabilities have shown to be better positioned in adapting to and taking advantage of the opportunities from the COVID-19 pandemic.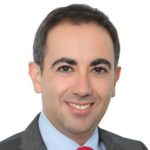 "Organizations look at CX technology vendors to bridge internal expertise gaps as they work to improve their data capabilities," said Daniel-Zoe Jimenez, associate vice president of digital transformation, future of customers and consumers research at IDC Asia/Pacific.
He adds that to help organizations master data, technology vendors must bring expertise in privacy protection and customer data security to the table.
"Vendors must add value through best practices in privacy and security policies and regulatory/industry standards that contribute to digital trustworthiness," continued Jimenez.
The study shows that both CX leaders and followers invest in customer data platforms to integrate and leverage data from multiple sources.
Many organizations still lack the integrated data infrastructure required to combine and harvest customer data from disparate data and technology silos within their walls.
For a significant portion of CX followers, data integration complexity and privacy protection requirements push them to leverage third-party sources using data management platforms, instead of mining insights from first-party data.
Figure 1: Top 3 CX technology investments for 2020/2021
The study further shows that most CX followers score low in digital trustworthiness partly because of the lack of expertise in privacy protection and security of customer data.
Systems that host personally identifiable information (PII) are identified as one of the top high-risk areas for trustworthiness when conducting digital activities.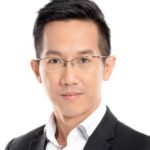 "For organizations to successfully extract exceptional value out of their data mines, they must overcome challenges in data integration and be able to enforce privacy protection of their customer data," says Lawrence Cheok, senior research manager for future of customers and consumers research at IDC Asia/Pacific.
IDC expects that by 2025, privacy will have been redefined as the value of data. Organizations will be providing loyalty services in exchange for consumer data, with 60% of consumers in developed APEJ countries participating.
As organizations embark on initiatives to trade value for customer data, they must concurrently address fundamentals of digital trustworthiness in privacy protection and data security to ensure the customers are willing to trade their information in exchange for value.
CX technology vendors that add value to privacy and data protection expertise will speed up organizations' time-to-market in CX initiatives and stand to differentiate.