Enterprise Resource Planning (ERP) solutions have been around for decades. From global brands to locally developed solution, there is almost something for everyone. Cloud-native ERP solutions are a bit newer but the fundamentals remain roughly the same.
Industry observers argue that during the current COVID-19 pandemic, there is a resurgence in the adoption of cloud and the migration of business applications to the cloud.
The question that FutureCIO wants to answer is whether cloud-native is a better option versus cloudification or making cloud-friendly an existing on-prem application.
Cloud ERP – market opportunities in ASEAN
According to IDC, at US$286 million in 2019, Singapore is the biggest market opportunity for ERP, both on-prem and in the cloud) among the ASEAN markets.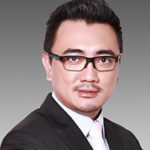 William Lee, research director for Cloud Services at IDC Asia/Pacific, says cloud ERP adoption depends on the maturity of the cloud market in the respective country.
In Singapore, the cloud ERP market is valued at US$129M. With the most mature cloud market in the ASEAN region, it only made sense that Singapore has the highest percentage (45%) of cloud ERP adoption compared to its neighbours.
As regards to the proportion of cloud ERP market to non-cloud ERP, Indonesia and Malaysia stood at 33% and 35% respectively.
Lee noted that in countries where existing legacy on-premises ERP deployed, the move to cloud ERP will be slower.
"This is evident in countries like Philippines and Vietnam where the cloud ERP to non-cloud ERP proportion is 50% and above," he added.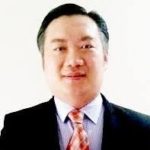 Nicholas MK Yap, ASEAN sales leader, Global Technology Services, at IBM says cloud ERP adoption among ASEAN countries is still developing and evolving. Most of the established enterprises across ASEAN are still using the traditional ERP such as SAP, Oracle, Microsoft Dynamics, IFS; while medium-sized companies use Oracle NetSuite, Infor, Macola, and Sage.
He added that the pure cloud ERP is favoured small businesses due to lower cost and quick implementation.
"The trend for cloud-based ERP will intensify with increased adoption across all organizations. Traditional ERP vendors had all moved their software to the cloud and moving their customers to use the software on the cloud," he opined.
Is it more important to be cloud-native?
IDC's Lee believes that while there is interest for a utility-based charging model to mitigate against the risk of business volatility, for example, the current COVID-19 pandemic, it does not mean that the market will see accelerated adoption of cloud ERP.
"Enterprise with existing legacy on-premises ERP deployed may delay or postpone their ERP migration to cloud during these periods as most of them are in cost-containment and business continuity mode," said Lee.
For greenfield deployment where the enterprise already planned to deploy ERP before, cloud ERP is finding more favour.
Organizations will need to consider the other enterprise applications that they have running and how these will work with the ERP software. Migration cost is an important consideration in comparison to the cloud-native nature of the cloud ERP in this case.
"If the organization adopt a long-term view of their cloud ERP adoption, cloud-native development would be in favour," he explained.
For his part, IBM's Yap commented that COVID-19 accelerates consumer and workers moving to online channel to compensate for the lack of physical access to shop or office; it does have some impact on ERP software moving to the cloud but not as profound as consumers flocking to online shop; as the ERP software is more towards the back-end operation used by employees, not the consumer.
"Enterprises focus more on functionalities and capabilities of ERP software's fit to their business than looking at natively developed or re-written to the cloud platform," he continued.
Challenges and considerations to cloud migration
Lee cites several issues about why some enterprises pick an on-prem ERP solution over its cloud cousin.
When considering migrating an ERP to the cloud, attention should be paid to the existing data or databases as a key consideration. Most organization's data are still primarily on-premises or in a hybrid environment, thus how the cloud-based ERP works with these data or databases is an important consideration.
He goes on to say that many organizations who adopted legacy on-premises ERP do not have the habit to constantly upgrade the versions of their ERP applications because it's usually considered as a one-off-purchase and made to run till the end of life.
Contrast this to a cloud-based ERP usually has a much faster upgrade (shorter update) cycle. ERP vendors are also pushing new functionality on their cloud-based version.
On-prem versions take longer to get updates.
Lee says whether its non-cloud or cloud ERP, standardization of existing business processes and the digitalization of existing data required to drive the ERP application are key consideration too before adoption.
The general driver for businesses adopting ERP is the efficiency gain that an ERP application brings through the automation of many of the backend processes.
Another criterion is increased visibility, timeliness and fidelity of business metrics output of the ERP application. Many vendors use templated industry-specific best practice processes to shorten the time to value for ERP implementation.
ERP implementation can be a major undertaking for large organizations compared to SMBs. One thing is certain, the success metric has shifted from "total cost of ownership" to "time to value".
IBM's Yap shares his list of challenges including an enterprise's concern over data security, the type of cloud technology and migration skillset, network performance considerations, the comfort level of owning hardware vs renting cloud infrastructure.
"Key priority in ERP solution selection will be based on the matching the ERP software functional capabilities and specialization to the business and industry domain, as ultimately the ERP software has to meet the business domain requirements," he added.
Cloud ERP for large enterprises
IDC says cloud ERP adoption is growing significantly in comparison to non-cloud ERP. ERP is typically a critical enterprise application for medium to large enterprises because of the complexity and scale of their operations.
The total size of the cloud ERP market in ASEAN for 2019 is about USD324M, growing to USD745M in 2024 at a CAGR of 18%. COVID-19 impact on this forecast is only slightly positive. We do not expect a big uptick for post COVID.
IDC's Lee says ERP is a mature software market with most of the growth derived from the mid-tier segment, including SMBs. The reason for this he says is because most of the large enterprises who need an ERP already deployed an ERP.
Migration discussion will depend on the plans and outlook for these large enterprises. Covid-19 will delay some of the migration plans of these enterprises.
Cloud ERP for ASEAN SMBs
Most SMB in ASEAN will still be greenfield deployment for ERP. In this case, cloud ERP is definitely in favour if they already have the plan to do so.
COVID-19 would have a slightly positive impact on the adoption.
"My take of SMB proportion would only be 30% or less. We do see the drive of SMB to digitally transform during this pandemic to mitigate the change in the business environment," said Lee.
However, ERP is still a back-office application and the digitalization of front-office operations tend to be the focus of any digital transformation effort, he added.
"Therefore, expected a moderate growth of cloud ERP for the ASEAN SMB segment post COVID," predicted Lee.