I flipped through The 10 most influential women in technology story on Analytics Insight and I am left to wonder: if women contribute to 36% of the Asia-Pacific GDP (per McKinsey Global Institute 2015 study) how come there is only one woman for every four men in leadership roles?
I guess the reality is that in today's world of women leaders like Jessica Tan, co-CEO of Ping Ann Group (China), Cerulean Hu, SVP of Blockchain Engineering at Crypto.com (Hong Kong) or Chirutha Dalal, co-founder and COO of Pay1 (India), much still needs to happen for women to be recognised for their capabilities, and bring themselves up the corporate ladder.
Promoting diversity and inclusion
Nicole Devine, chief operating officer at Versent Australia says the key is flexibility, as opposed to just offering part-time work. "They are different from each other. Flexibility empowers the person to determine what works for their balance. However, leaders need to understand that they can't just leave it up to the individual to make the decision. They should be 100% on board and enable it," she explained.
Penelope Feros, vice president at Cherwell APAC agrees and adds that workplaces that provide flexibility and give both men and women equal benefits when it comes to childcare can make a big difference in supporting women in their careers.
"This is key to keeping women in the workforce and empowering them in furthering their careers. Childcare is a big component for families and so many women exit the workforce due to being unable to manage work and family life as the lion's share of this ultimately fall on women."

Penelope Feros
Feros is calling for a greater effort to create a more equitable situation for women.
"Government can help by making childcare tax deductible which will allow women to keep working throughout their careers while raising their families. This is especially important if we want to keep more women in the workforce. We can't afford to have 40 years of lost tax revenue in the workforce," Feros added.
Supporting women in the workplace
Karina Mansfield, managing director, KnowBe4 A/NZ, says for women to succeed in their careers they receive support from their workplaces.
"Flexible work arrangements for mums can make such a difference. This can be in the form of flexi-time with school drop-offs and pick-ups and medical appointments. This will help more women return to the workplace after having children and assist them in achieving a good work-life balance," she added.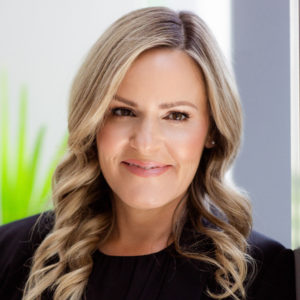 Mansfield called on organisations to take a pragmatic approach to help women integrate back to the workforce after having children.
"Some women take a one to two-year break before going back to work and this in itself can be daunting. Organisations must make a concerted effort and ensure a more programmatic approach to transitioning women back into the workplace, and ensure the necessary governance around this."

Karina Mansfield
She added that it is so important that women stay connected to colleagues and supervisors and connected to the organisation while they are on maternity leave. "It also helps to have more inclusive paternity programs so that mums can receive additional support at home. At the end of the day, it's to the organisation's benefit to be able to retain women in their workforce, many of whom have experienced and the right skillsets to do the job well," Mansfield concluded.
Stress and work-life balance
Versent's Devine raised the importance of remembering that most things are just solvable problems. They almost always have a solution.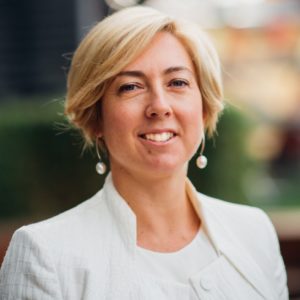 Drawing from her own experience, she commented: "When I feel overwhelmed, I just think of the single most important item right now.
"I get it done, and out of the way. If it is all going wrong, I think about whom I need to get in the room to help solve it. The key is to face into it, and just work out what to do. Remember that you're just making choices along the way – they aren't concrete or unmoveable."

Nicole Devine
"Make some choices, move forward, and if you find that it's not working, make another choice," suggested Devine.
A career in technology or corporate
Not shy to acknowledge the prevailing stereotype, Cherwell's Feros says "IT is such a male-dominated industry and can be a daunting experience for women just starting their career in this field. The important thing is not to be intimidated by this.
"You don't have to think like a man just because you're in tech. If you're equipped with the right skillset and capabilities, this will hold you in good stead. The technology industry isn't just about coding. It's much more than that and women bring valuable skills to an organisation and are often viewed as great problem solvers," she added.
Versent's Devine suggests building your support network, whether it's mentors or advisors you can bounce ideas off of, or fellow working parents with kids; friends who can carpool or do pickups.
"Remember that you don't have to do it all yourself – don't hesitate to ask for help. It's okay to need help, and more often than not people want to help – be it personal or work-related. If you ask someone to be your mentor or advisor, it is flattering to them, and they can learn from you too," she concluded.