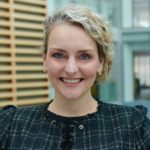 Jenalea Howell, vice president, AI & IoT markets at Informa Tech stated that "as we enter 2022, we are living in a world that increasingly revolves around data, a movement that is being enabled and supported by technologies such as AI, IoT and Quantum Computing."
She commented that the pandemic created a unique environment in which the adoption of these technologies was viewed as essential by enterprises across a wide range of industries. "Whether automotive, healthcare, or manufacturing we have seen more projects powered by these transformative technologies move forward than seen in the past," she continued.
Howell also noted that the greatest influence is typically seen when transformative technologies come together.
"Individually, technologies such AI and IoT are valuable. But their convergence is what turns once simple solutions into complex, truly impactful offerings that will alter businesses for years to come," she concluded.
AI/ML at the Edge
Machine learning (ML)-based analytics is expanding from its traditional home in the cloud/data centre- and mobile-based applications to the IoT edge. This enables more granular, personalised, and context-specific analysis based and enables analysis of more complex types of data, such as audio, images, and video.
Growing accountability in AI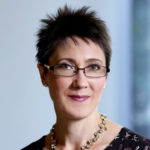 There are a growing number of enterprises embracing ethical AI and actively governing their AI implementations. This is being supported by the expanded use of tools and services to include bias detection and explainability to increased audits and certifications.
Natalia Modjeska, director of the Omdia AI research team suggests that organisations hold themselves accountable by making the right choices every single day.
"Because what we choose matters, no matter how small these choices may appear. Together, they create the future – for us, for our children, and for generations to come. We need to act responsibly," she added.
Quantum is moving beyond the hype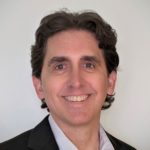 The quantum computing market is slowly entering a phase of commercial development. In addition to a range of technological achievements, other factors contributing to this development are greater amounts of financial investment into the market, increased focus on near term use cases that include the launch of specific pilot programs and expanding partnerships between research centres/centres of excellence and QC hardware and software vendors.
"The Quantum Computing market is maturing. It's clear that organisations are allocating resources to a wide range of potential use cases. in which QC can address specific challenges that cannot be overcome via traditional computing methods. We expect momentum and investment in this area to accelerate in 2022, said Principal Analyst, Sam Lucero.