Gartner defines Artificial Intelligence (AI) "as applying advanced analysis and logic-based techniques, including machine learning (ML), to interpret events, support and automate decisions, and take actions."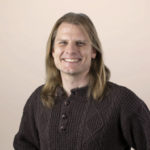 Rowan Curran, an analyst at Forrester predicts that leveraging AI will be a foundational element to businesses in 2023 and beyond. Data shows that a large majority of businesses made significant investments in AI and are gaining favourable results, driving larger investments in the technology. From being an emerging trend in the past years, Forrester predicts AI to become a priority for enterprises.
Value of AI to businesses
As organisations are starting to explore AI, understanding its value to businesses is crucial.
Leonard Lee, president of APAC at Beyond Limits said that the starting point of finding the value of AI in businesses is recognising its potential positive impact on various aspects of the business. "To remain competitive, businesses are realising the need for industrial-grade AI to support them in their efforts to deliver to their bottom lines and keep up with the ever-accelerating road of technological evolution," Lee adds.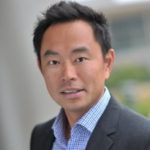 "Companies, industries, governments, and entire countries are facing ongoing pressures on various fronts such as the race to decarbonisation, high inflation, and supply chain challenges. To remain competitive, businesses are realising the need for industrial-grade AI to support them in their efforts to deliver to their bottom lines and keep up with the ever-accelerating road of technological evolution."

Leonard Lee
Sandie Overtveld, senior vice-president for APJ & MEA at Freshworks said that "understanding the value for business is understanding the context of each business." She adds that AI is a co-pilot that can help businesses work smarter, not harder, providing insights, reducing repetitive tasks and maximising productivity.
Gibu Mathew, VP and GM APAC at Zoho Corp, said that businesses need to identify problems that AI can solve so they can explore how AI can be used "to automate tasks, improve decision-making and generate actionable insights faster."
Charlie Dai, VP and research director at Forrester acknowledges that AI is evolving all the time, "and the latest wave is about foundation models based on transformer neural networks and generative AI applications around it".
The right time to introduce AI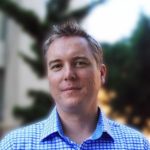 "As AI continues to grow and permeate seemingly every aspect of business, it's important to cut through the noise and focus on where AI fits in your organisation and how to best implement it," says Anthony Smith, the founder and CEO of AI-based customer relationship management platform, Insightly.
Lee says that it is important to ensure readiness among all stakeholders before introducing AI. He adds that "prior to introducing AI, organisations should actively embrace cutting-edge technologies, involve employees at all levels, nurture their skills, and establish an AI-oriented mindset from the beginning."
Overtveld highlighted that the right place to begin is in data and how it is being stored, managed, and secured. He adds that "successful AI necessitates a consistent data flow whereby past data can be learned for continuous improvement. Businesses need now, more than ever, to introduce AI workflows to automate L1 queries and help free up customer-facing teams to address complex issues."
According to Mathew, "AI is best introduced where there is predictability in the workflow, where there is a repetitive task or where there a large amount of data to be reviewed and analysed. Introducing AI at these points will allow businesses to achieve efficiencies."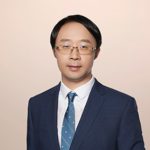 "Enterprises should take a progressive approach in AI adoption in the workflow."

Charlie Dai
Dai also believes that introducing AI begins with its adoption in the workflow. The workflow needs to be "documented, standardised, digitised, and then automated by static rules based on business intelligence, and if there are business needs for predictive insights, intelligent orchestration, and smart engagement, it's the time to consider AI, and mature data management in place will accelerate the adoption," he says.
Integrating AI seamlessly into the business process
Realising the importance of ensuring that AI is integrated into the current business processes without disrupting existing workflow, Overtveld explains the importance of data management to prevent disruption as AI is implemented in business processes.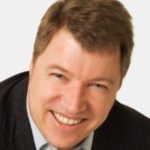 The Freshworks AVP says that data should be organised, cleaned, tested and optimised to find the right infrastructure instrumental for a seamless integration of AI.
"Structured or unstructured data is the very lifeblood for both supervised and unsupervised learning."

-Sandie Overtveld
"Before integrating AI into existing business processes and workflows," Lee notes, "organisations should prioritise establishing an internal governance framework that considers risks across different use cases." Lee adds that this involves implementing guidelines to address possible risks and establishing regular audits and protocols for consent and copyright.
"Integrating AI without disruption begins with a thorough analysis of current processes," explains Mathew.  Analysing business processes enables businesses to identify where and how AI can create value. Employees also need o training and support to orient them to the capabilities and limitations of AI. Mathew also recognises that businesses can leverage AI tools to empower employees, instead of replacing them.
"It's critical to think big and start small," says Dai as he enumerates what needs to be done to seamlessly integrate AI into business processes.
"Define a comprehensive strategy; take an experimental approach; systematically evaluate the impact; clearly define the scope that can justify business investment; have a recovery plan in place; start with less business-critical use cases as PoCs; iterate fast; and work with business/tech stakeholders for AI literacy," the Forrester VP adds.
Building trust in AI
Lee acknowledges that it is important to establish trust in AI to optimise existing operations at scale, especially within companies that work with highly sensitive data. He suggests that to increase trust among people in the organisation, reliable AI tools that prioritise explainability should be employed. He adds that AI tools should "offer transparent audit trails, making their recommendations understandable, observable, and adjustable."
Overtveld says that people are a crucial element for AI to succeed. "This is where self-service plays an instrumental role in any AI initiatives to deliver a delightful end-user experience. AI applications that utilise chatbots and smart solution suggesters provide users with the context necessary to deflect trivial tickets and automate using AI or ML technologies," he adds.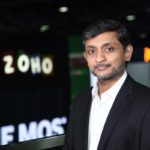 "Promoting a culture that encourages experimentation, learning from setbacks, and embracing continuous improvement can alleviate fears of job displacement and showcase AI as a tool that enhances human potential."

Gibu Mathew
Mathew agrees that people's involvement is crucial in the implementation of AI in organisations. He highlights the importance of "creating a collaborative environment where employees feel heard, valued, and supported in their AI journey can foster a mindset where AI is embraced as a trusted ally rather than a threat."