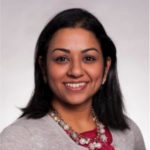 "Five years ago, an ESG program was a nice-to-have. Now it's a business imperative as investors, employees and regulators put pressure on organisations to make commitments and show progress. Systemic changes that will require ESG action are also on the horizon, such as new climate regulations or evolving trade standards aimed at easing supply chain pressure," said Vidhya Balasubramanian, practice vice president within Gartner's legal & compliance practice.
She called on organisations to evolve their ESG initiatives from compliance-driven efforts to strategic programs that integrate the organisation's environmental, social and governance priorities into strategic decision-making and operational execution.
Gartner believes that as organisations formalise their approach to ESG, leaders will quickly mature from compliance-driven efforts toward a risk-driven approach — and ultimately to one that is strategy-driven.
How is ESG connected to information technology function?
Aapo Markkanen, senior director analyst at Gartner says "if the internet were a country, its electricity use would be the third largest in the world, behind China and the US.
Michel Feijen, MetricStream's managing director for APAC, says companies need a clear overall ESG framework to effectively manage risk and compliance across every level of the business, in multiple countries.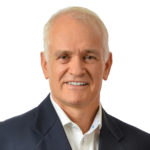 "Successfully implementing that framework requires automating the collection, centralising and reporting of risk-related data, thereby providing organisations with a real-time overview of their risk positions across various categories."

Michel Feijen
"Organisations that are still using outdated GRC software and technology will fail to mitigate emerging risks and face operational inadequacies including cyber concerns, data exposure, and ESG regulations," he added.
Andy Ng, VP and MD for Asia South and Pacific region at Veritas Technologies, cautions that IT can be a boon or bane when it comes to meeting ESG goals. "Deciding where and how to use technology to solve a problem can have a positive impact on sustainability," he opined.
What is expected of the CIO when it comes to ESG?
Jorge Bordona, CIO for EMEA and APAC at Experian believes that apart from being responsible for the technology of the company, the CIO has a unique vantage point as he or she has a holistic view of the people, processes, and technologies across various business functions.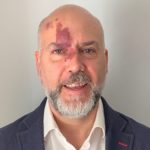 "This means that the CIO can leverage this view to advise and work with their sustainability team to improve practices that can reduce energy consumption and collaborate on ESG goals, such as carbon neutrality."

Jorge Bordona
For his part, Feijen opined that as the number one decision-maker on data, it is incumbent upon the CIO to build the necessary ecosystem to collect and report ESG data on a company-wide scale.
"Everything from collecting a vast amount of ESG metrics, ESG controls performance, external vendor to governance policies falls under their purview. Once they determine the right infrastructure for their ESG framework, their next step should be to ensure smooth implementation and compliance," he added.
To what extent is the CIO accountable for ESG's success or failure?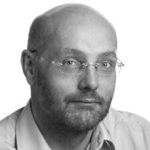 "In most enterprises, there are hundreds, if not thousands, of potential sustainability ideas and projects that IT could support. The CIO has to make sure the IT organisation focuses on those that will drive the enterprise's sustainability ambitions," said Simon Mingay, VP analyst at Gartner.
Ng suggests that by integrating ESG initiatives into the digital strategy and cascading collective action across different departments and functions, the CIOs are well placed to lead and advance the ESG goals for their organisations.
Bordona, however, cautions that not everything rests exclusively on the CIO's shoulders: "While the CIO plays an important role in influencing decisions in technology, it requires everyone – not just the CIO – working together to ensure the success of any ESG strategy," he opined.
What are the challenges that a CIO must overcome to ensure IT can make a positive contribution to successful ESG?
According to Teodora Siman, research manager, C-Suite Tech Agenda at IDC, "Initiating and improving sustainability efforts at an organisation can be full of challenges.
"Embracing ESG standards means doing the right thing for people and the planet and is often accompanied by increased profits because of positive consumer and investor sentiment." [Teodora Siman]
"It has been consistently proven that organisations can thrive financially by elevating the focus on social and environmental impact," she added.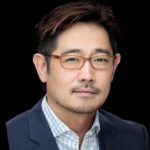 Veritas' Ng notes that the lack of universal frameworks, quality data and data accessibility hinder the ability of CIOs to track the ESG progress.
"In the case of IT, CIOs must avoid such disconnect by reviewing the environmental impact each department has, focusing on elements including how they manage critical applications, backup their data and store non-relevant business data."

Andy Ng
According to Bordona, building the right relationships and getting stakeholder buy-in – the larger an organisation, the less straightforward it will be, is the first challenge out of the gate.
"The spotlight on ESG is relatively new and considering how certain things need to be done for the first time means having to instil certain workflows and processes in place or needing to challenge a certain status quo. It takes time and patience but has a potentially significant payoff," he commented.
For Feijen, the complexity associated with conducting business internationally is one of the biggest challenges, especially as it relates to regulatory requirements.
"Companies operating in different countries will almost certainly need to anticipate the varied regulatory terrain, and CIOs must provide the right technology to support the collection and reporting of risk-related data following each of those frameworks," he added.
This is easier said than done, as CIOs face the usual challenges of digital transformation: data silos, legacy equipment, country-specific policies, and internal resistance that could stall or undo progress.
How can CIOs get ahead on sustainability and ESG?
Gartner says orchestrating the right technologies and practices will be key to meeting the ESG goals that your organisation uses to track and report progress to both external and internal stakeholders.
Feijen suggests that from the start, aligning ESG framework(s) with their Governance, Risk Management, and Compliance (GRC) strategy gives much-needed structure to an otherwise nebulous space.
"Next, automation and integration are critical to enabling a streamlined approach. As a result, organisations eliminate conjectures and gain full clarity on what data needs to be collected and how.
"Two must-have features of this system include the ability to generate real-time reports on ESG data that are visually appealing and easily understood by non-technical people, and the flexibility to accommodate the changing ESG frameworks and data requirements as goals inevitably shift," he continued.
Bordona recommends first, understanding what your company's sustainability and ESG goals are so that you can align your priorities and see how to best work alongside each other.
"ESG should be one of the top priorities for CIOs, not an afterthought. Be passionate about the cause that you believe in because it reflects in your work," he posited.
For Ng, CIOs must be proactive in investing in solutions that digitalise products, improve energy efficiency, and reduce carbon emissions. Additionally, CIOs can actively engage with their organisations' peers who are driving sustainability/ESG-related initiatives. Strategic planning with these key individuals can help to identify opportunities, and key issues, and establish priorities," he concluded.