In the Equinix-sponsored IDC paper, A Blueprint for DX Success: Start with Hybrid Infrastructure and Connected Ecosystems, the analyst noted that digital transformation is being built on hybrid cloud architectures as organisations increasingly depend upon distributed IT resources.
The survey report, The Next-Generation Cloud Strategy in Asia, noted continued interest in the use of cloud services among respondents in the region. In particular, the survey revealed changing cloud strategies among respondents in the study with 39% having switched to hybrid cloud citing improved operational efficiency (71%) as a key benefit. In addition to security (70%), businesses tend to choose hybrid cloud for customised cloud services.
But to succeed in their digital ambitions, it is not enough to simply migrate core, or even critical applications, to the cloud, there needs to be a well-thought-out strategy for what makes sense to keep in-house, and what to put in the public cloud.
Joseph Yang, managing director for HPE Singapore, says a robust hybrid cloud strategy enables companies to flexibly scale and move resources between different IT environments as business and computing needs change while saving on upfront investment in on-premises infrastructure.
Oracle's senior vice president for Technology & Customer Strategy in JAPAC, Chris Chelliah, chimes in adding that hybrid computing is essentially finding the best deployment option for a particular application and its underlying infrastructure.
"A company's definition of 'best' is constantly changing, and so are their hybrid deployments. Nothing that is important should ever be static," he added.
When a hybrid cloud is an optimum solution
Respondents to the 2021 Hybrid Cloud Report by NTT identified reduced/more efficient total cost of IT operations (41.3%) as the top driver for hybrid cloud adoption, followed by improved business agility (36.0%) and speed of deployment of apps and services (32.8%).
Asked what the operational conditions are for which a hybrid cloud IT is the most optimum solution, Yang opined that a hybrid IT environment is ideal for organisations that have sensitive data that needs to be stored on-premises or in a private cloud, while still wanting the flexibility and agility of a public cloud. He warned that as data in a hybrid model lies in multiple locations, data management can become complex, inefficient, and costly.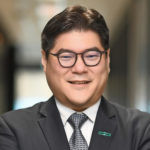 "To address these challenges and optimise a hybrid IT model, organisations need to have a simplified and streamlined process of data management and operations, ensuring the visibility, security, sovereignty, and mobility of data no matter where it lives."

Joseph Yang
Chelliah posits that a hybrid cloud is most optimal when each technology investment is able to enjoy all the benefits of the cloud, such as predictable performance, always-on security, and full flexibility regardless of deployment options.
"At Kyndryl, we believe this growth is contingent upon the maturity level of IT infrastructures, connectivity systems, the organisation's level of cloud maturity, and regulatory requirements," said Susan Follis, managing director with Kyndryl ASEAN.
"By evaluating these factors, organisations can successfully formulate a hybrid cloud strategy to achieve the desired benefits, such as agility, scalability, security, and cost-efficiency, in their digital transformation journey," she added.
When to bring AI into a hybrid cloud strategy
In a blog post, Massimo Ferrari, management strategy director at Red Hat says 'the promise of hybrid cloud is to provide unprecedented flexibility and reachability for the services that large enterprises deliver or rely on. "This comes with challenges of scale, complexity and speed that can't be managed by human operators without the support of automation," he wrote.
HPE's Yang believes that in a hybrid cloud strategy, AI capabilities can be embedded throughout the data management process to automate tasks, enable predictable performance, accelerate deployments, and simplify lifecycle management.
Oracle's Chelliah thinks that AI-powered analytics also provide real-time insights, anomaly, and threat detection, while AI algorithms improve decision-making in less time. "As these systems are constantly learning, they are constantly improving, increasing benefits while driving costs down," he added.
Kyndryl's Follis cautions, however, that AI is only as reliable as the data that it receives, making it essential for organisations to prioritise talent and data strategies that govern and maintain data integrity across various functions.
The democratisation of AI and its impact on corporate technology needs
The growing popularity of ChatGPT as a topic of formal and informal discourse is benefitting (to an extent) the perception of just where artificial intelligence (AI) can be applied to an organisation's IT strategy.
Vikas Gupta, senior vice president at Persistent Systems says the term "democratisation of AI" refers to the trend of making AI technologies – in industries from airlines to finance – more unrestricted, affordable, and user-friendly for a wider range of users, regardless of their formal technology training.
Adding to the debate, Chelliah says the democratisation of AI is expected to have a largely positive effect. By making AI more accessible, organisations of all sizes and maturity can leverage AI and machine learning to train large models and process vast amounts of data to keep up with customer demand.
Chris Chelliah

"With stable cloud infrastructure, organisations can also expect optimised network flows, lower latencies and collaborative development of data preparation and deployment."

Chris Chelliah
Yang says that establishing the tools, hiring the right talent, and having processes to enforce clear policies for data privacy, risk management, accountability, data governance, and transparency are necessary to scale AI initiatives and realise the return on AI investments.
Forrester's 2023 predictions for Asia Pacific caution that the technology talent needed to transform businesses, amp up the hybrid cloud, and build new applications that drive growth and differentiation remains in short supply.
At any time, there's an average of 200,000 open tech jobs that cannot be filled due to a lack of suitable candidates. To plug the gaps and improve capacity and skills in 2023, one in three tech executives will go beyond their traditional tech service provider partners to source talent more broadly and with an eye on better pipelines.
Where Quantum sits
For all the interest around AI to drive innovation or improve efficiency, the technology is computing resource intensive. AI is about using complex algorithms and machine learning to train and adapt it to new information or situations, writes Deep Jariwala, an assistant professor of electrical and systems engineering at the University of Pennsylvania School of Engineering and Applied Science.
Setting aside the AI use cases, Yang acknowledges that quantum technology has limitations in replacing all current workloads, but it can be beneficial in addressing AI-related problems and potentially triggering a new wave of transformation in the field.
More optimistic, Chelliah sees a future where more companies will likely embrace large language model developments in the cloud, offering high-performance capabilities and cost-effective tools for training and deploying generative AI models.
"The substantial power consumption of AI makes it imperative for organisations to utilise the technology responsibly. This could mean leveraging AI for data-driven decision-making, enhancing operations and managing supply chain risks to support ESG efforts," he added.
Follis is adamant that the future of computing is still unwritten. "When adding any new technology, we recommend leaders consider its impact on the organisation's entire hosting ecosystem and understand how these technologies can benefit their operations while maintaining a cohesive corporate IT posture," she added.
Gartner says 95% of quantum computing will be delivered "as a service". Follis says this is due to its complexity, making it unlikely for individuals or organisations to purchase and install quantum computers on their premises.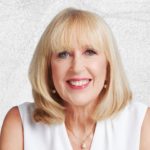 "In parallel, we also expect to also see a growing emphasis on the hybridisation of cloud-based computing power and the possible re-incarnation of "analogue" capability for tasks involving neural networks. Overall, I believe these different computing paradigms and capabilities can be brought together to solve specific problems and drive innovation in the field."

Susan Follis