Microsoft launched Microsoft Copilot which incorporates AI capabilities in the context and intelligence of the web, work data, and recent PC activity while ensuring privacy and security.
Copilot for work
Literally aimed to become a copilot for work, Microsoft Copilot leverages large language models (LLMs) with data in Microsoft Graph and the Microsoft 365 apps.
Copilot shortens, rewrites and gives feedback in Word, creates presentations and adds relevant content in Powerpoint, and analyse trends or create data visualisations in Excel. Copilot in Outlook can clear an inbox in minutes, can summarise discussion points in Teams and automate repetitive tasks in Power Platform.
"Today marks the next major step in the evolution of how we interact with computing, which will fundamentally change the way we work and unlock a new wave of productivity growth," said Satya Nadella, Chairman and CEO, Microsoft. "With our new copilot for work, we're giving people more agency and making technology more accessible through the most universal interface — natural language."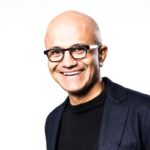 Other versions
Microsoft 365 Copilot for Consumersis another version for personal users where Designer will be integrated with Microsoft 365 Copilot. Designer incorporates AI to transform text-heavy documents with custom graphics and creates visuals, social media posts, invitations, and more.
Its version for enterprise customers, Microsoft 365 Copilot for Enterprise,will be generally available from November 1, 2023, along with Microsoft 365 Chat, a new AI assistant.
From September 26, Microsoft Copilot will be freely available in Windows 11, in Microsoft 365, and Microsoft's web browser with Edge and Bing.