MongoDB, Inc. and Amazon Web Services, Inc. (AWS) will collaborate to optimise Amazon CodeWhisperer to provide enhanced suggestions for application development and modernisation on MongoDB's developer data platform.
With the partnership, developers can now get suggestions reflecting best practices, so that they can generate ideas, prototypes, and application development more quickly.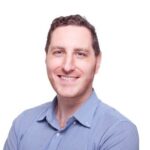 Revolutionising app development
Andrew Davidson, SVP of Product at MongoDB said that generative AI has the potential to revolutionize how end users interact with modern applications and how developers build applications. He added that the collaboration of MongoDB with AWS to train Amazon CodeWhisperer on MongoDB can help developers build more quickly and focus on higher-value tasks.
"With built-in security scanning and the ability to provide source and licensing information when suggestions resemble publicly available open source training data, Amazon CodeWhisperer now provides developers building on MongoDB a unique experience that will get even better over time," said Davidson.
"More and more developers are realizing the potential of generative AI-powered coding companions to transform how work gets done, giving them more time to focus on solving hard problems. Amazon CodeWhisperer already provides an optimized experience when working on common coding tasks and with AWS APIs. By collaborating with MongoDB, we are extending those capabilities to millions of MongoDB developers. We are excited to put Amazon CodeWhisperer in the hands of even more developers to help them tap into the transformative potential of generative AI," said Deepak Singh, VP of Next Gen Developer Experience at AWS.