Between March 31 and April 2020, research firm Quocirca conducted a global study on the impact of coronavirus pandemic on the paper industry. The COVID-19: Accelerating print industry transformation report noted that many employees working from home likely have no access to printers.
Given that many homes likely don't have printers, the report suggests that Managed Print Services (MPS) contracts include the provision of home printers for those that need them, as well as tracking usage for accounting and security purposes.
IDC's Market Analysis Perspective suggests that Basic Print Services (BPS) and MPS are poised to continue growing at a combined rate of 8.2% through to 2023 across Asia Pacific excluding Japan (APEJ).
IDC predicts this growth despite BPS and MPS being highly mature in APEJ countries with varying levels of digital technology adoption; and positions APEJ as a vital region for technology vendors looking for growth opportunities.
"APEJ presents growth opportunities for BPS and MPS. Countries within the region are at differing levels of digital maturity and vendors should capitalize on this by offering a differentiated strategy for each region that address business needs for every stage of digital development," says Kenneth Tham, senior market analyst for Imaging, Print and Document Solutions at IDC Asia/Pacific.
FutureCIO spoke to Christine Tan, General Manager, National Operations at Konica Minolta Business Solutions Asia Pte Ltd, for her views on the future of BPS and MPS in Asia.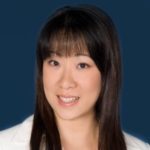 How do you see basic print services (BPS) and managed print services (MPS) evolving in the context of businesses undertaking digital transformation?
Christine Tan: In recent years, both BPS and MPS have evolved into platforms to support and enable businesses to transform digitally. In fact for Konica Minolta, the demand for MPS is much stronger because Konica Minolta's MPS is designed to equip users with digitization tools to bring their digitization drive to the next level.
As security become even more critical to organisations moving their applications into the cloud, how will BPS and MPS offerings evolve?
Christine Tan: Both BPS and MPS have evolved and are still evolving to provide more print and data security with this paradigm shift. For example, Konica Minolta packs our BPS print devices with security features like self-encrypting SSDs and Bitdefender Anti-Virus to deal with threats real-time.
In 2020 what do you see will be the biggest challenge for organisations as regards to how they manage an increasingly digital-native information set? Will this spell the end for paper?
Christine Tan: There is a huge and urgent need to manage increasingly digital-native information set with large scale remote work currently. The challenge for companies who have yet to start or in the midst of digital transformation is they are caught off guard and still has to rely on paper means which signifies that there will still be demand for paper.
How do you see Work from Home (WFH) impacting the way managed print services evolve in the coming months?
Christine Tan: The reality is that WFH is temporary and we see some businesses re-strategizing and even driving MPS RFPs aimed at enabling more digitization this period to enable their workforce to work more efficiently and effectively after WFH.
Quiroca is less ambivalent with regards to things going back to the way they were pre-COVID-19. The firm said when employees return to the office, some will likely continue their new practice of less reliance on paper having become accustomed to working digitally.
New normal opportunities
The researcher suggests that post-COVID-19, businesses will need to further rethink how they deliver value to customers through digital processes. The digitisation of paper-based processes is likely to accelerate further, opening up continued opportunities to better leverage smart MFPs for document capture and the initiation of automated workflows.
This is only the first step, noted the researcher, adding that MPS providers who can add further value to business process automation projects will be ahead of the game. Overall, 89% of print industry respondents expect to see a growth in the need for cloud-based workflow services, with 75% expecting an increase in demand for the digitisation of paper-based processes.
Cloud print services are emerging as an effective way to implement a cost-effective, scalable and sustainable print infrastructure. By managing networked printers and MFPs in the cloud, businesses can reduce capital expenditure and operating costs through scalable cloud services.
Quocirca explained that cloud scalability has demonstrated its worth during the pandemic and could create opportunities for MPS suppliers to encourage clients to accelerate their shift to a cloud-based print infrastructure. 71% of print industry executives stated that they expected demand for cloud-based print management to expand.
Quocirca expects to see continued growth in cloud-based MPS which can include management and control of decentralised printer environments, including employee-owned, home-based printers.