IDC's latest Asia/Pacific DNB Tech Spending Opportunity Forecast, 2022–2026 forecasts that digital-native business (DNB) tech spending in Asia/Pacific will grow at a CAGR of 20.8% and reach US$128.9 billion by 2026. It also predicts a year-over-year (YoY) rate in 2023 of 19.3% in comparison to 15.1% in 2022, as spending continues to accelerate.
"Digital-native businesses are defined by their use of new and emerging technologies to differentiate themselves from the competition," says Seng Keong Low, research director for Asia/Pacific Digital Native Business at IDC.
IDC says by aggressively leveraging new and emerging technologies, platform services, and marketplaces, DNBs grow and scale fast, disrupting industries and creating new markets.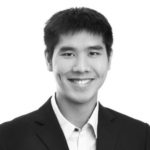 "As macroeconomic headwinds loom, DNBs will accelerate investments in technologies such as cloud-based solutions, to improve efficiency and support DNBs in their path to profitability and resiliency."

Seng Keong Low
The report noted that since 2010, when cloud technologies started to enable innovation at scale and speed, there has been an explosion of digital-native businesses redefining the way we live, consume, pay, work, and deploy technology.