Only 18% of Hong Kongers feel they are well-equipped to deal with cyber threats, even though 40% say scams and cyberattacks have become more prevalent in the past year, according to a new cybersecurity survey by Norton.
According to the result of the survey conducted online to 500 adults in Hong Kong, cyber threats, such as phishing, scams, and identity thefts continue to be more common in the city.
"In spite of the daunting impact of cyberattacks, the usage of comprehensive security solutions remains low in Hong Kong, seeing only 16% of the respondents have subscribed to protection plans. We're committed to bringing Cyber Safety awareness and tools to Hong Kong," said Mark Gorrie, VP of APAC, MEA region at Gen.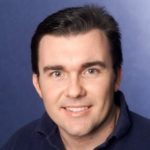 Cyber security measures
Individuals should have dark web monitoring (DWM) solutions so they can be alerted if their emails, passwords, and other personal information is found. Currently, use of DWM services is relatively low in Hong Kong, with only 4% of respondents reporting to have subscribed to paid/professional versions.

Mark Gorrie
As a protection against cyber threats, desktop and mobile devices should be installed with cybersecurity defences. Consumers should also subscribe to antivirus features such as protection, firewalls, and VPNs. Vigilance against evolving cyber attack strategies and protecting personal information are also advised.