Information Technology (IT) is managing 71% more software than last year and using AI to manage the increasing complexity of software, according to Freshworks Inc.'s second annual "State of Workplace Technology" report. The study also reveals that the majority (86%) of IT professionals leverage AI in their organisations to optimise workflows.
Time and cost-efficient
The study on 2,000 IT professionals also revealed that US companies will be able to save USD 15,000 per IT employee each year using AI, and saves IT professionals 5 hours per week by getting their hands off of repetitive tasks.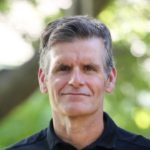 Almost half (49%) say that AI frees up time otherwise spent on repetitive tasks (49%) and allows them to do more complex, meaningful work (45%).
"We're already seeing customers like Smartsheet and Sony Music Entertainment who plan to harness AI to substantially improve employee service while saving on costs from legacy software accrued over time," said Dennis Woodside, Freshworks president
Senior IT leaders' perspective
Directors and those who hold higher positions report higher use and organisational support for AI. The majority (70%) of them say their company encourages the use of AI, significantly higher than team leads/managers (44%) and individual contributors (21%).
Around 91% are current users of AI to support workload, compared to 66% of team leads/managers and 33% of individual contributors.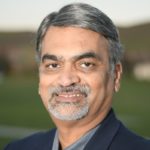 "Business leaders adopt software for good reasons—to improve operations—but over time may face an unintended consequence of accruing more applications than they need," said Prasad Ramakrishnan, CIO at Freshworks.
"Smart, simplified technology, paired with the power of AI, will do more to drive productivity and efficiency than legacy software has done in decades. IT leaders who embrace automation and technological agility to reduce complexity will be the ones whose teams come out ahead."