There is an overall decline in customer experience (CX) quality amongst multichannel banks according to Forrester's 2023 Singapore Banking Customer Experience Index (CX Index).
This year's CX Index rankings reveal that Citibank and DBS Bank improved their CX scores; CX scores of Standard Chartered, OCBC Bank, and United Overseas Bank (UOB) declined; and HSBC appeared on the CX Index for the first time.
"Poor" and "OK"
The survey of more than 1,800 customers in Singapore on six multichannel banks reveals that customers rate the state of CX in Singapore's banking sector as "poor" or just "OK." The quality of physical CX (58.5 points) was rated the lowest, compared to digital-only CX (61.0 points) and hybrid CX (63.1 points).
Factors affecting decline
Because of sharp rises in inflation and living costs, delivering quality CX become a challenge to Singaporean banks. With just a 5.7-point (on a 100-point scale) gap separating the leader and the least-ranked bank, the banking industry seems to suffer from a lack of differentiation.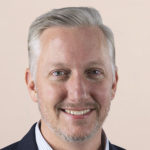 Dane Anderson, SVP of international research and product at Forrester expressed a common misconception in banking that customers are ready to abandon physical banking and prefer digital channels.
"While investing in digital experiences was a necessity during COVID-19, by over pivoting to focus on digital channels, banks in Singapore risk losing service capacity and neglecting the service quality in physical channels like call centers and branches. This may result in disappointment and frustration, the two emotions that harm customer loyalty the most," says Anderson.