OVHcloud announced the launch of its seconddata centre in Singapore and its most sustainable data centre in the Asia-Pacific region to date. This marks a pivotal development for Singapore after implementing stricter criteria for new data centres in efforts to reduce carbon emissions.
Eco-friendly data centre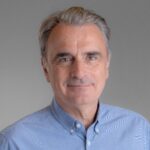 OVHcloud's newly-launched data center has the most advanced water cooling technology, and sustainability metrics with an even higher server density.
"As the Asia-Pacific's foremost digital capital, Singapore remains a critical market for OVHcloud. There is a clear need for data centres, particularly sustainable ones, that can both lower the overall carbon footprint of digitalisation and support the compute needs of emerging technologies, like Generative AI, for Singapore to retain its position as a leading digital innovation hub," said Michel Paulin, chief executive officer at OVHcloud.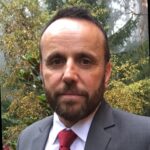 "Our latest data centres, coupled with enhanced compute and storage capabilities, will elevate our ability to provide customers in Singapore and the region with high-performance, sustainable cloud solutions that have optimised and predictable performance-price ratios to support their digital ambitions. For a truly data-secure ecosystem, this must also mean organisations in this region and beyond have the confidence to harness the cloud while maintaining control over their data, all within the framework of Asia's dynamic and evolving regulatory landscape," said Terry Maiolo, vice president, and general manager at APAC, OVHcloud.