Years back, one of my KPIs as country head was to build a partner network in the Philippines. At the time, I inherited a business where there was one partner that had barely done any business over the years.
While businesses in the country had accepted the practice of relying on local resellers and integrators to deliver IT solutions, the heads of technology often preferred to have direct contact with the principal vendor as assurance that the solution they were purchasing had the backing of the vendor – for whatever reason.
Partners are a staple of the IT vendor community. A vendor with a healthy partner network is a testament to the opportunities of the vendor's solutions, and the interest of the local IT community to build their business around these solutions.
According to IDC, in this period of digital transformation of the economy and enterprise business models, the broader ecosystem of suppliers of IT products and business solutions is critical.
"Technology buyers now focus on business value as well as speed and agility as these traits are fundamental to an end-user community seeking to transform their systems to sustain business goals in the new digital era."

Asia/Pacific Partnering Ecosystem, IDC
IDC says delivery of services by way of cloud-based platforms is also a disruptor to the traditional business models of channels that themselves need to seek innovative ways to address the needs of end users in the cloud era.
Definition of Partner Ecosystem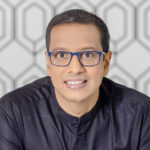 Utkarsh Maheshwari, chief partner officer for SAP APJ, noted that a partner ecosystem can be thought of as a community of companies, organisations, and individuals who work together to achieve common goals. In the digital age, these partnerships can take on many different forms – from traditional business relationships, and industry tie-ups, to cutting-edge technological collaborations.
By coming together and pooling resources, he argues that partner ecosystems create a combined economic value greater than the sum of their parts. "They help companies expand their geographical reach, access diverse talent and skills to innovate faster, and achieve more than they would on their own; and individuals can also grow and succeed in a rapidly changing digital landscape," he added.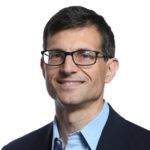 In the report, Emerging Tech: Strengthen Your Marketplace Through Proactive Partner Identification and Recruiting, John Santoro, senior research director at Gartner says, a successful partner ecosystem requires more than just creating a marketplace and hoping to attract partners. He posits that product leaders must regularly and methodically identify and recruit prospective partners based on clearly defined benefits to customers, internal stakeholders, and the partners themselves.
Acquiring value from a partner ecosystem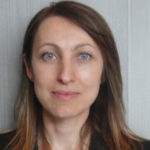 In the report, Top Tech Provider Trend for 2023: Co-innovation Ecosystems, Annette Jump, vice president analyst for emerging technologies and trends at Gartner, says businesses are actively using technology to differentiate and succeed, so they are increasingly co-innovating with tech providers. She suggests that product leaders must take a strategic high-priority approach to co-innovation to deliver customer value, balance investment, and control and speed of innovation.
Maheshwari says a robust ecosystem goes beyond traditional buyer-and-seller relationships to offer strong business networks, access to domain expertise and industry best practices, technology integrations, and supply chain transparency. Increasingly, the lines between suppliers and customers are blurring – it is no longer a one-way street but a multi-prong partnership, where customers and suppliers alternate between roles as their transformation needs evolve.
"To make the most of a partner ecosystem, CIOs/CTOs should define clear goals and success metrics. They can tap into the collective knowledge of the broader ecosystem to identify best practices and learnings and adopt public cloud platforms and applications that offer the flexibility to integrate existing infrastructure with newer solutions across different partners."

Utkarsh Maheshwari
He points out that partnerships in an ecosystem don't have to be one-dimensional. He says it's important for CIOs/CTOs to bring their expertise to the table.
"Participate actively in joint initiatives to expand your network and hone your team's digital skills. As you drive your company's digital transformation, look for opportunities to build your own IP to drive new innovations and revenue streams. By taking advantage of the successful practices already built up through the ecosystem, you can accelerate outcomes, especially when operating in a cloud environment," he continued.
Inclusive or exclusive ecosystems
Maheshwari goes on to explain that in a volatile world, businesses need to stay agile and be future-ready to build an intelligent, sustainable enterprise. "It's important for CIOs/CTOs to leverage the right partner ecosystem that can provide lifetime value on investments and flexibility to support their organisation's digital transformation journey and beyond," he continued.
He explains that a healthy partner ecosystem should be diverse and offer a unified technology platform that promotes open and continual innovation in the public cloud, across a wide selection of solution providers. That way, CIOs/CTOs won't get locked into solutions that limit interoperability.
"Coopetition", a practice commonly seen in the high-tech industry, is now spreading across other industries. More and more vendors are teaming up to provide complementary networks of offerings and services, focusing on successful customer outcomes and shifting from being product-centric to service-centric," he elaborated.
Sustainability-enabling partnerships
Gartner predicts that by 2026, 70% of technology sourcing, procurement, and vendor management (SPVM) leaders will have environmental-sustainability-aligned performance objectives for their functions.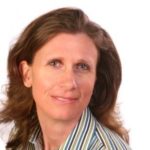 A Gartner survey revealed that 87% of business leaders expect to increase their organisation's investment in sustainability over the next two years. "Sustainability enables businesses to cope with disruption," said Kristin Moyer, distinguished VP analyst at Gartner.
Maheshwari believes that a thriving partner ecosystem requires mutual benefits and incentives for all members. It's crucial that the ecosystem supports open extensibility in the public cloud so that solutions built today can be widely adopted and continually adapted by multiple parties in the future. This promotes sustainable innovation and scalability for resilience.
"In addition to top line and bottom line, companies should also invest in the green line," he added.
"Sustainability is the business challenge of our generation, and technology can play a vital role in enabling companies to reinvent how they measure and manage carbon emissions, wastes, and inequality across operations and value chains, for a more sustainable future."

Utkarsh Maheshwari
He opines that large partner ecosystems, such as SAP's, provide valuable access to diverse business networks across sectors. "This adds stability and resilience to partner members, especially in the face of uncertainties and supply chain volatility," he concluded.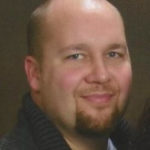 Gartner's senior director analyst, Stephen White says organisations with sustainability targets have realized that technology vendors within their ecosystem will have a significant part to play in their success.
"Sustainable sourcing, contracting and performance management are critical to minimize technology's environmental impacts. Avoid being dazzled by providers' headline commitments or greenwashing, and instead, review the detail behind headline commitments and validate merit and performance," he cautioned.