Infrastructure is changing as enterprises accelerate digital transformation. In a cloud-first and increasingly automated world, infrastructure, and operations (I&O) leaders must rethink how infrastructures are utilised and managed.
"As cloud computing continues to grow, application portfolios are becoming more diverse and more hybrid," says Thomas Bittman, Distinguished VP Analyst at Gartner. "Strategic infrastructure standardisation, modernisation and automation efforts will be critical for successful digital transformation."
In this further acceleration of the cloudification of business applications supporting back-end infrastructure, how should CIOs go about prioritising automation strategies?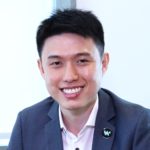 Asked his view on how automation has changed how business processes are handled, Allan Teng, founder and managing director, Workato APJ, say as business continued to push towards cloud and grow, they will need more robust automation in the next 100 miles for not only better efficiencies, but also innovation and growth.
He posits that while many companies have undertaken RPA as a start, especially in Asia, many companies have not looked beyond the next step of the automation journey.
Where to prioritise
Teng argues that when it comes to automation the biggest priority should go to how it can transform the entire business process to form new ways of operating. He further opines that many RPA projects break down due to rapid changes. Businesses are simply not agile enough. He asserts that having an integrated automation approach will help companies prevent them from developing fragmented workflows and operations.
"There is a big convergence happening between the integration and the automation space. CIOs should prioritise reconciling this big difference because integration and automation are two sides to the same coin. Seeing data, process and user experience holistically would come out on top in this new digital era," he elaborates.
The convergence of automation and integration
By 2024, Gartner predicts that organisations will lower operational costs by 30% by combining hyperautomation technologies with redesigned operational processes.
But how to get to the 30% is the predicament that CIOs face today.
Teng contends that CIOs that look at integration as automation as a holistic problem will see benefits, such as training the teams to work together. This avoids process fragmentation or the need to use multiple tools.
He opines that the merger of integration and automation players in recent years signals the market demand that companies don't just want to buy different pieces of software but want integration and automation in one platform built-in, not bolted on, with a single approach.
Companies like Grab and Scoot are looking at integration and automation as the same problem of trying to drive better business efficiency and outcomes.
The business case for an integrated strategy
How does he or she build a business case for integration-led automation strategy? What needs to be in that business case?
Teng comments that traditional companies that don't use a unified approach have many tools with each tool requiring a different skill set. This results in the lack of standardisation, slower delivery, and frustrated stakeholders.
"My recommendation is for CIOs to identify what are the areas where a unified approach can drive faster business outcomes and how their current suite of tools is lacking that. With an outcome-driven approach, it becomes clear what technology is needed," he continues.
He claims Grab built its business case for an integrated automation strategy on the outcome rather than the technology.
"This is also a way to scale faster for fast-growing companies. A unified experience for both the business stakeholders and IT leads to faster time to market and more business outcomes," he adds.
Challenges ahead
Teng believes that mindset is the biggest hurdle the CIO will face selling an integrated automation strategy.
"It is futile to focus on past problems when they may be non-existent in today's world. Helping the teams to understand the difference between the new way of doing things and what we are used to would probably be the biggest shift that organisations would have to take," he concludes.
Click on the PodChat player to listen to Teng share his perspective on the topic.
According to the IBM Institute for Business Value, globally CIOs report between 20% to 40% of organisational business processes have been automated. In Asia, to what extent do you believe automation has changed how business processes are handled?
To meet the drive to further transform the business, what areas of the business should the CIO prioritise when it comes to automation?
In support of digital transformation, which should take priority: automation or integration?

How does leadership determine which is the best option for them?

For the CIO, how does a CIO build a business case for an integration-led automation strategy?

What challenges must CIOs be ready in pursuing an integration-led automation strategy?

What skills will be needed to execute an integration-led automation strategy?

To what extent is Workato involved in automation?
To close, how do you see automation in 2022?