Gartner says application modernisation services address the migration of legacy to new applications or platforms, including the integration of new functionality to provide the latest functions to the business.
Modernisation options include re-platforming, re-hosting, recoding, rearchitecting, re-engineering, interoperability, replacement, and retirement, as well as changes to the application architecture to clarify which option should be selected.
Gartner advises application and software engineering leaders to take charge of reshaping their strategies, tactics and cultures to help their organisations drive business change, enable digital innovation and deliver business value.
To drive business value is to deliver software that meets the functional, operational and economic needs of the business. Building the skills to take advantage of, rather than be swamped by, the relentless pace of technology change, is key to success.
Modernisation in the context of the customer
Within the financial services sector, the customer profile ranges from 14-15- and 75–80-year-olds who both want to bank or insured themselves in a method that they are comfortable with.
"COVID took everything in a different footprint. The elderly who wanted to go to the branch now started having to adopt a digital form of communication, which they were uncomfortable with. And the moment COVID went down, and things went back to normal, they still wanted to go and update their passbooks," explained Praveen Kumar, vice president for Asia Pacific, Rocket Software.
He added that COVID changed the way people bank and insured themselves, albeit the change was not permanent.
In the context of modernisation, what has worked and not worked for the CIO
Praveen cited a survey that says around 30% of modernisation efforts are wasted because the first thought process of modernisation is a rip-and-replace.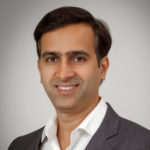 "What people fail to understand is that the complexity that has been built over years and decades in that legacy platform cannot just be taken to the distributed side. The same complexity and integration challenges will remain."

Praveen Kumar
The ideal situation, he continued, is to manage your entire product landscape on the distributed side without having to have the three basic challenges that you would have with legacy – skills, cost, and speed to market.
Top priorities of the financial services industry in 2023
Praveen observed that in many parts of Asia, financial institutions are trying to make their services more seamless and consistent. "If I go to a branch, I get the same experience that I'd get online. And if I go on the web, I'd get the same experience that I'd get on a mobile platform. Whether you're a wealth, premium, or normal customer – they want to offer the same quality of service and experience across different methods of delivery," he explained.
He opined that modernisation plays an important role in achieving a seamless experience across any platform. This includes the ability for newer technologies to talk to legacy systems in the backend.
He added that the financial services business is very demanding with competition growing at a rapid pace. "CIOs have cost constraints, and not only in terms of modernisation or bringing in new technologies. To give an example, the CIO of a bank in ASEAN said he had trouble finding talent because another bank pays twice what the industry pays. It is hard to go and find new hires," acknowledged Kumar.
Pressure to show ROI
A Gartner CIO survey of more than 2,000 IT executives on current business practices, shows that although CIOs and other technology executives are tasked with delivering on increased digital technology investments, few are supplying the digital dividends senior leadership expects.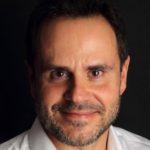 "CEOs and boards anticipated that investments in digital assets, channels and digital business capabilities would accelerate growth beyond what was previously possible. Now, business leadership expects to see these digital-driven improvements reflected in enterprise financials," said Daniel Sanchez-Reina, VP analyst at Gartner.
Kumar believes that CIOs have to think of a different way to modernise. "The tried and tested way has not been fruitful at all, and that's because technology changes at a faster pace than you can imagine. Today it is mobile, and tomorrow, I don't even know what the new technology is going to be," he continued.
He suggests that CIOs think about how they can transition to a smoother approach that no matter what the technology is on the front end, the back end shouldn't matter.
"If you get solutions which help you reduce your pain on the backend significantly, your frontend can be done in whatever way you want. And you will be most adaptive moving forward," he concluded.
Click on the PodChat player as Kumar elaborates on the finer details of application modernisation in the context of Asia's banking industry.
The financial services sector has been undergoing transformation and disruption for years now. If you compare the transformation (some call it modernisation) and disruptions before and during the pandemic, what is the same and what is different?
Among the approaches CIOs/CTOs to lead/enable the transformation/modernisation – what has worked and what hasn't?
In 2023, what do you see will be the top priorities of FSIs in the region?
How do you see IT and the CIO supporting these priorities?
There is a greater call on the CIO to show ROI for IT investments. Given this added pressure, what is a sensible approach for heads of technology?
What is your advice to CIOs, CTOs and leadership as regards how to bring forward modernisation in the context of the uncertainties that we will continue to experience in the years ahead?