London-based Chris Skinner is a frequent speaker when it comes to digital disruption in the banking sector. In a blog post on the finanser, he commented on the growing interest in virtual banks – financial institutions with no physical bank branches – in Asia.
He cited a slide by EY's global emerging markets Fintech leader, Varun Mittal, comparing the virtual banking landscape in three Asian markets – Hong Kong, Malaysia and Singapore.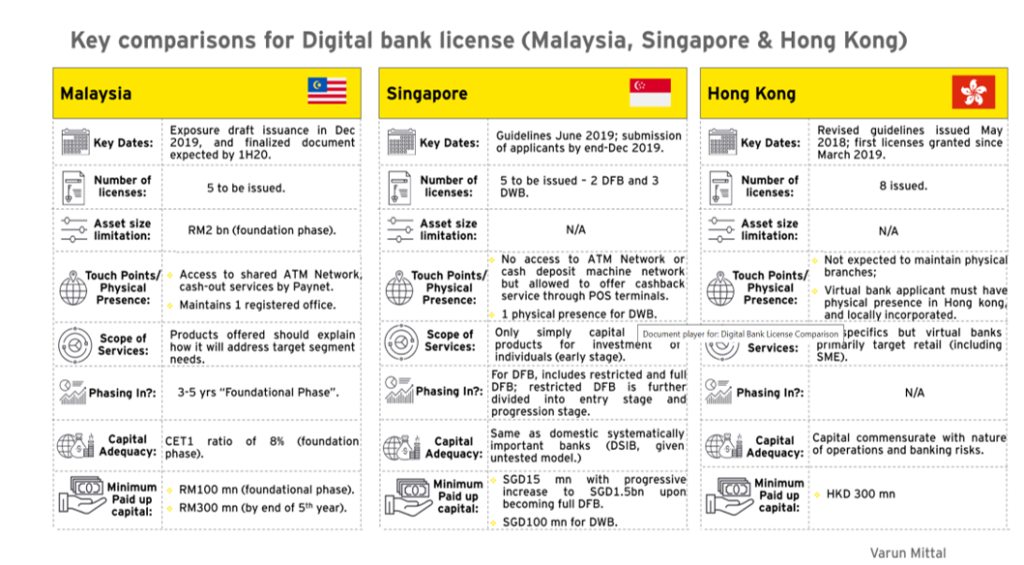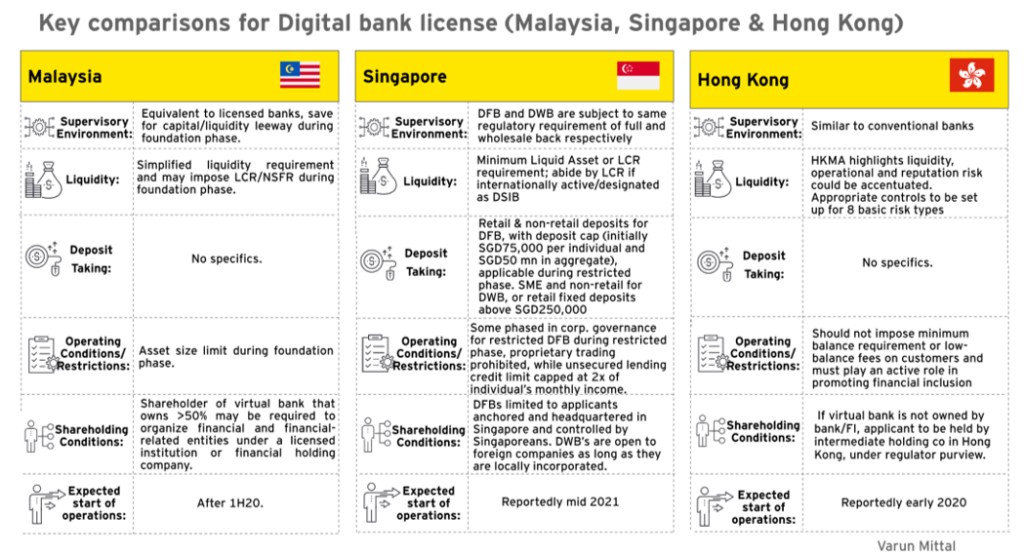 Hong Kong is one of the first cities in Asia to have online-only digital banking institutions. The Hong Kong Monetary Authority has awarded eight virtual bank licenses during the first half of 2019 and saw services launched by the latter half of the year.
In 2020, Field Resources Consultant (FRC) conducted a series of surveys to gauged consumer sentiment and behaviour.
According to the survey, in August 2020 only 4% of respondents had virtual bank accounts, a percentage that had risen to 7% by December 2020. FRC is confident the adoption will continue, referring to survey respondents including:
51% showing interest in virtual banking

73% are willing to open an account within the next six months.

25% would be ready to put more than HK$100,000 into their new virtual banking account.

Respondents are willing to place an average of HK$106,850
FRC estimates a market potential of HK$152 billion. However, challenges remain. Among those surveyed, 84% had heard of virtual banks, but only 12% knew about their actual services.
Ongoing concerns
Awareness gaps continue. Why virtual banking convenience appeals to consumers there remains concern over access to customer service.
49% of those aged 18-30 and 38% of those aged 31-40 cited convenience as the primary reason to consider using virtual banking.
Around half of them consider virtual banking to offer a better payment gateway or E-Wallet than traditional banks for transfers and online payments for government bills and online shopping.
A third of the respondents expressed concern about the ease of access to customer service representatives.
Wishlist
Of those interested in virtual banking services,
86% would like to contact customer service through instant messaging, compared to 62% by phone.
Virtual banks should offer higher interest rates on savings (85%), lower service fees (75%) and a 24/7 service (66%).
"Based on the findings, we believe that the existing payment functions of virtual banking are insufficient to satisfy the consumers' needs," said Walter Chan, managing director and head of User Research of Field Resources Consultant (Hong Kong) Limited. "The development of diversified strategies, such as FPS (Faster Payment System) supported or issuing VISA or MASTERCARD debit cards, would help the overall development."
Click on the podchat player to listen to Chan narrate in more details the opportunities and challenges for all eight virtual bank licensees in Hong Kong.