Gartner says businesses are challenged to bring value and innovation wherever their customers are. For CIOs and infrastructure and operations (I&O) leaders, the focus is on enhancing customer experiences and developing staff and skills while building and operating resilient, sustainable, secure, and scalable platforms and systems.
With CIOs under pressure to innovate while keeping the lights on, how should I&O leaders channel the software development team to support innovation goals while meeting commitments around sustainability, lowering costs and staying secure/compliant?
ResearchAndMarkets forecasts the Asia Pacific Custom Software Development Market to see growth of up to 20.9% CAGR between 2022-2028. The report claims that custom software development is becoming a key source of competitive advantage for businesses.
With the number of software developers in Asia-Pacific on the rise, it is expected that by 2024, the region will serve as an outsourcing destination for software development. As an outsourcing destination, South-East Asian businesses have worked hard in recent years to provide the highest service to Western companies.
Kai Yuan Neo, CEO of Rocket Academy, said online learning, cloud computing, and generative AI are having significant trends impact on software engineering. He explains that online learning enables anyone to learn coding regardless of location while cloud computing abstracts away hardware so software engineers can focus on software.
A recent blog post on Traceroute42 suggests that automation and AI will play a significant role in the evolution of DevOps. The post suggests that by using predictive analytics, for example, analysing data from past deployments and performance metrics, AI algorithms can potentially identify patterns and predict future outcomes, allowing teams to make better optimization of their processes and improve their overall performance.
"Generative AI is a tool for us to code faster, and to get ideas faster. Because the way that generated AI comes up with its responses is through all the information that's already available on the internet," commented Kai.
He foresees Generative AI as automating repetitive tasks (including testing, documentation, and custom routes). This will leave software engineers to do high-level activities such as designing applications and determining what details are relevant to guide the AI.
When it comes to accuracy, he suggested that (in its current iteration), Generative AI "may not produce results that are as accurate as Google per se, but it will produce results that are generally in the right direction, enable us to develop our ideas faster."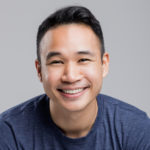 "While some jobs may be replaced, software engineers are still crucial to building customized solutions. Overall, these trends will increase access to learning, simplify infrastructure, and enhance human capabilities – enabling software engineers to accomplish more."

Kai Yuan Neo
According to sources (Future Processing and the US Bureau of Labor and Statistics), there are approximately 26.9 million software developers globally with roughly 4.3 million developers in the US and over 6 million in Europe. The US Bureau of Labor Statistics projects that by 2029, demand for developers will grow by 22%.
"Software development job statistics clearly indicate the bright future for this profession, but even though demand is high, there aren't enough qualified developers to fill the gap," noted a blog post on Truelist.
Click on the PodChat player for the full dialogue with Kai on Generative AI and its impacts on software development.
What does software development look like in 2023?
Name 3 trends that will have the most significant long-term impact on software development.
[Depending on #2] low-code/no-code, embedded or AI-assisted DevOps, monoliths move to containers
a. How is Generated-AI altering in-house software development?
i. What is driving this trend? (remote work, cloud/multi-cloud/hybrid, security, governance)
b. Do you see the lack of in-house skills/expertise as impairing the ability of organisations to innovate?
c. What would the next evolution of software development be, and what derails the above trend?
Name three effective strategies for evaluating software engineering candidates.