A Boston Consulting Group (BCG) study revealed that as much as 70% of digital transformation initiatives fall short of meeting their objectives with some resulting in profound consequences.
NTUC's latest digital transformation report shows that employees are concerned about their own lack of adaptability (35%) to digital adoption and lack of technology skills (47%). Some are also concerned that digital transformation will not improve daily work (29%). This is incongruent with Singapore's drive for a digital-ready nation.
Despite the failings, the BCG study suggests that up to 80% plan to accelerate their company's digital transformation for any number of reasons.
Vivek Behl, digital transformation officer from WalkMe, says when faced with digital friction, employees may feel disgruntled or frustrated. This can reduce productivity and engagement, which can lead to fatigue.
A digital adoption platform (DAP) is a software layer integrated on top of another software application or website to guide users through tasks and functions. Digital adoption platforms aim to help new users quickly learn how to interact with a website or application or assist returning users in learning newly added functionality. This improves onboarding for new users and drives the adoption of new features that may otherwise go ignored.
These tools are also commonly used to train new employees on software used in-house. Some DAP offerings are made specifically for other popular software applications, with companies making multiple DAPs tailored for certain products.
Behl explains that DAPs are designed to overcome those frustrations by simplifying the learning process and boosting usage among employees. "Through DAPs, enterprises gain visibility into software usage analytics empowering organisations to assess the tech stack in the context of their employees' needs and implement support as needed," he continued.
Drivers of DAP adoption
Behl says organisations aim for dexterity and agility to positively impact their bottom line and revenue streams. He adds that DAP solutions were introduced to ensure successful digital transformation without code impact.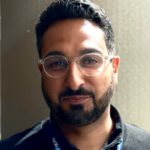 "DAP provides ease of use, analytic capabilities, monitoring, and maintenance for understanding application usage and streamlining processes. The goal is to use applications as intended, eliminating shadow IT and unnecessary spending on applications with similar functionalities all while promoting holistic organisational growth."

Vivek Behl
No latency
The Harvard Business Review article, Is IT Complexity Standing in the Way of Your Organization's Growth?, observes that as organisations migrate infrastructure to multi-cloud environments, the resulting increase in IT complexity is, itself impeding success according to 82% of respondents to the study.
Would not then introducing DAP further add to the complexity? Behl is adamant it doesn't and claims that the insights generated from a DAP can be stored within a company's existing cloud-based platform, providing valuable ammunition for CIOs to ensure the success of digital transformation efforts.
"By 2025, 70% of Fortune 500 organisations globally are projected to use DAP, as forecasted by Gartner. Analysts emphasise that including DAP in the strategy is essential for mitigating risk, ensuring compliance, and supporting organisational success amid high expenses," he added.
Questions to ask
For CIOs evaluating the potential of DAP, Behl suggests CIOs look into their existing assets, assessing utilisation, and whether the applications are fulfilling the functions for which they were created.
He also suggests reviewing how much is spent on licensing and further recommends considering people as an asset and asking questions like: Are they engaged at work? Are they able to fulfil their roles without being frustrated?
CIOs should also ask what they want to achieve with the DAP. Other questions CIOs can consider asking include:
How do I onboard individuals?
Are employees going through a frustrating stage of onboarding and applications?
How can I ensure that new hires understand the work apps?
Click on the PodChat player to listen to Behl share his perspective on overcoming resistance to digital transformation adoption.
Organisations going through digital transformation are not necessarily achieving desired outcomes, with some unwilling to adopt a new way of doing work. What's the rationale for that?
Can a digital adoption platform be applied to greenfield applications and existing applications?
In your experience, what drives an organisation to incorporate a DAP into its tech stack?
In implementing a DAP, we're effectively introducing a new layer of software on top, doesn't that introduce latency in terms of how the application performs and at the backend?
Identify some of the most common challenges in terms of matching expectations with the realities when it comes to implementing the DAP and executing the digital adoption plan.
Name any other best practices for ensuring the successful adoption of the DAP.
For CIOs trying to decide on the digital solution or approach to take, what questions should they be asking?