Data centres account for two per cent of the world's energy consumption, equivalent to the aviation industry. "And while big strides have been made, designing, developing and operating sustainable data centres remains one of the biggest challenges facing developers, co-location operators, global cloud computing providers and hyperscalers alike," so noted in the RPS Group report, Sustainable Data Centre: Meeting Net Zero Carbon.
Jennifer McConkey, senior director, operations & sustainability at Principal Real Estate Investors, believes that the shift toward ESG comes as recognition that these considerations improve investment outcomes by helping maximise operational efficiencies, align stakeholder interests, and reduce overall risks.
"Corporate sustainability isn't just here to stay — it is becoming a business imperative for organizations around the world," said Bjoern Stengel, research lead, global sustainability at IDC.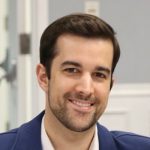 "We see companies increasingly moving away from your traditional CSR approach of doing something that looks good or sounds good and toward more integrated, business outcome-driven ways of incorporating sustainability into every step of the business life cycle."
Sustainability keeps climbing higher on company agendas in Asia and around the globe. Enterprise leaders must wrestle with wide-ranging stakeholder and policy interpretations about sustainable business operations and development.
They need to find ways to thrive in a dynamic landscape where global industry and business collaboration, society's activism, and innovation acceleration drive climate and biodiversity ambitions.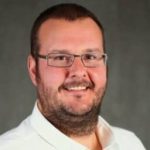 Gartner analyst Tiny Haynes says there are many factors that can help IT leaders achieve a sustainable future. "The idea of simply using renewable energy is not sustainable in its entirety," he said. "It's certainly a big contribution to sustainability but it's not a totally sustainable approach."
Instead, Haynes advocates that these goals need to be part of organization-wide efforts. The pandemic forced organizations to look at sustainability, he said and has provided incentives to go green.
For his part, Sumir Bhatia, president at Lenovo ISG (infrastructure solutions group), Asia Pacific, says ESG has become a focus for organizations and data centres who are looking at waste elimination and lower energy consumption to increase overall efficiency and profitability.
"With growing volumes of data, server requirement is also growing, resulting in high carbon footprint. This entails adopting efficient server processors that can offer more computing power in less space," he continued.
Impact of software on data centre ESG
In recent years, the software has grown in importance across the IT ecosystem. The drive to improve IT agility is spurring organizations to explore new data centre architectures.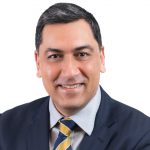 Bhatia posits that in a data centre if you can use software, virtualize or replace (in some environments) the hardware components, there is a significant impact on process and efficiency.
"Many components of systems rely on software, whether it is networking or storage management via RAID cards. Power consumption accounts for 30 to 40% of the cost of maintaining a data centre, so being able to monitor and manage it would result in significant reduction and cost savings," he opined.
During an interview with FutureCIO, he went on to propose that from an environmental standpoint, the use of software would not only result in financial savings but also a smaller carbon footprint.
Innovation purpose-fit for data centre ESG
Bhatia warns that prioritizing sustainability isn't a one-time action but a long-term commitment.
Companies and governments worldwide have made sustainability a priority, with several announcing net-zero commitments. Beyond Asia-Pacific, 25 operators and 17 associations in the data centre industry pledged to be net-zero carbon by 2030.
"Our goal is to reduce direct emissions and purchase 90% of electricity from renewable sources. There is a rising emphasis in AP, to introduce solar power for data centres or installing better cooling systems," he continued.
The data ESG story into and beyond 2022
Bhatia believed that data operators will implement strategies that address climate change and have a clear plan to incorporate ESG principles into their organization.
He goes on to suggest that to achieve ESG goals, businesses will adopt sustainable energy strategies, utilize a digital solution that matches energy use with 100% renewable energy and operate with sustainable energy 24/7.
"Speeding up the adoption of sustainable data centres is becoming critical. Whether it is third-party cloud data centres or in-house data centres, organizations will look for partners who value ESG requirements and sustainable practices."
"2022 will see more businesses focusing on ESG and adopt smarter technology that can solve problems, create opportunities, and transform the way we live, learn, work and heal," concluded Bhatia.
Click on the PodChat player and hear Bhatia offers his perspective on environmental responsibility in the data centre.
Even before COP26, environmental responsibility has been creeping into corporate agendas. In your view how has ESG (environmental, sustainability and governance) impacted the way data centres are being planned, operated, and managed, and even decommissioned?
Have these ESG directives changed the way users view IT?

For the CIO and the data centre IT team, how should they respond to both the directives as well as the offerings from vendors to find the optimum desired outcomes?

What do you see will be the role of software in the operation of data centres in meeting ESG initiatives?
What innovations (developments) in the data centre are evolving to support these ESG initiatives/directives?

Is a net zero carbon data centre just a possibility? What needs to happen for data centres to achieve net zero carbon?

Into 2022, what can expect in terms of how in-house data centres will evolve to meet ESG initiatives? How do you see these developments aligning with greater use of third-party cloud services?

What do you see will be the role of Lenovo ISG in supporting the building and operation of sustainable data centres?