For decades innovation has been defined by products we touch – servers, storage, network switches, security appliance. It was a hardware-centric world.
Virtualisation has allowed us to move out of our fixation with hardware and focus instead on how software can redefine the user experience of technology. Even software is undergoing its metamorphosis as digital transformation further shifts the economics and impetus for innovation.
Nutanix is an example of change that technology companies may need to take if they are to continue to find relevance in the digital future.
Founded in 2009, the company pioneered hyper-converged infrastructure (HCI) – initially a hardware appliance that virtualizes server, storage and networking functionality and unified under a single management platform.
In 2017, the company started its transformation from hardware to software. More recently it moved even further to a subscription-based software company still very much focused on delivering on the promise of hyperconverged infrastructure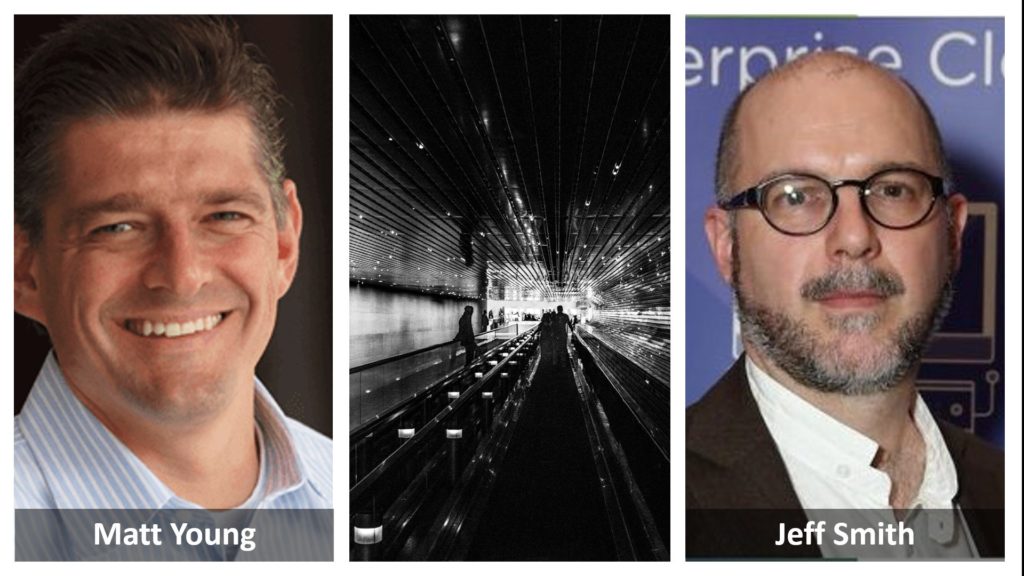 FutureCIO spoke to Matt Young, senior vice president & head of Asia Pacific and Japan, and Jeff Smith, vice president of systems engineering, APJ, Nutanix to discuss the value proposition of hyperconvergence in a mixed world on-prem infrastructure and multi-cloud.
Impact of COVID-19 on cloud adoption
Matt Young: The pandemic forced CIOs to accelerate their digital transformation journeys. What used to have to take 5 years took 5 weeks. Business continuity became a priority and companies had to focus on keeping the entire enterprise operating remotely while maintaining productivity. This required a modern infrastructure that was truly intelligent, flexible and resilient.
Infrastructure accountability
Jeff Smith: In the past, cloud-native companies had to take on the liability of their infrastructure and applications. Hyperconvergence took away all the finger-pointing, as it provided visibility into the CPU, memory, storage, throughput, and latency.
Businesses could view all of these components together and understand what was happening. This ability to align all systems on a single view and be able to troubleshoot became very compelling, and today we have moved this platform on the public cloud. It's all in one place.
The ability to meet SLAs while maintaining governance and visibility improves significantly when businesses are on a hyperconverged, and now hybrid cloud infrastructure.
Future of work
Matt Young: The future of work in 2021 and beyond is beginning to look a lot more hybrid, where remote working will remain for some employees while others will go into the office. One of the things that will change in the coming year is how organizations view budgeting and planning. Businesses will seek more flexibility as we continue to navigate uncertainty.
Software-defined future
Jeff Smith: We've come a long way from software-defined networking, software-defined storage, to software-defined data centres.
At the end of the day, it comes down to the end-user experience. Employees will start to become generalists instead of specialists. They will be able to run the infrastructure much easier, enabling them to focus on projects that matter to the business.
Businesses that have software-defined infrastructures can also start applying machine learning and AI algorithms to manage or automatically recover from certain types of situations that can't be done in a hardware-static world.
Click on the podcast player to listen to the details of the podchat.
First off, what is Nutanix?
How have cloud infrastructure and management needs evolved during the pandemic and how would these look like say in 2021?
Analysts and vendors are talking about a multi-cloud strategy. For businesses looking to build such a direction, what do you see are the challenges they will find and how do they overcome these?
When you have a hybrid, multi-cloud environment, who is accountable for availability, reliability, governance, etc? Where does internal IT end and cloud provider begin?
But that only works if both my on-prem and public cloud provider are using Nutanix, right? Do I have that control?
Why are we seeing a shift to a subscription-based model, how does this impact the local IT industry? It's hard to anticipate needs, how hard to upgrade?
What's the learning curve like to get productive with the Nutanix environment?
For a few years, we've heard of talks about a software-defined future (when it's all about the experience). What does this mean for the digital enterprise (in practical terms)?