For decades, the information technology industry has thrived on the idea that innovation can best be achieved with innovation housed in proprietary technology. Enterprises willingly accepted vendor lock-in in exchange for the promise of competitive advantage through proprietary innovation. This has spawned proprietary IP that has remained rampant throughout the technology landscape today.
Public cloud and the technologies surrounding it may have opened the gateway to a future that is hardware agnostic, focusing instead on software as the technology that binds and drives innovation.
At the end of the day, it is about delivering compute-storage-network resources to deliver a service, without regards for the underlying hardware.
This may way be the secret sauce in Nutanix's value proposition. A proponent of hyper-converged infrastructure technology, Nutanix and others like it are accelerating the story behind the software-defined story.
At the 2020 .NEXT Hong Kong Media Briefing, executives from Nutanix took time to respond to media questions on a number of areas.
One of several announcements during the briefing was Nutanix's entry into a partnership with Microsoft Azure, a partnership that essentially allows Nutanix customers to have greater visibility and control over their cloud infrastructure that sits inside an Azure data centre.
Nutanix's Prism software allows users to manage the enterprise environment, from storage and compute infrastructure, as well as workloads, from a single pane of glass.
Following the announcement, Nutanix now can, in theory, enable a customer that subscribes to a hybrid, multi-cloud strategy that incorporates any combination of on-prem, private cloud, Google Cloud, AWS Cloud, and now Azure to manage their infrastructure end-to-end.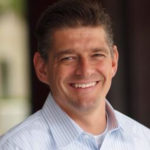 Matt Young, senior vice president and head of Asia-Pacific and Japan with Nutanix, says at the end of the day, it is all about choice. The customer can use Nutanix's hypervisor or any other hypervisor. "They can use Dell, Lenovo, HP and the list goes on. From a cluster's perspective, they do have two options with Microsoft and AWS (and now Azure as well)," he commented.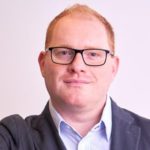 Justin Hurst, field chief technology officer for Asia-Pacific and Japan with Nutanix added that when it comes to where the application is hosted – on-prem, hybrid, cloud – the customer is typically set on this.
"They have these relationships in place and they're often using a multi-cloud strategy to get the best-of-breed for a particular service. They want a common control plan and common data plan across the clouds. They can pick and choose the services they need," said Hurst.
Issues like geographical access, compliance to local regulations also come into play.
Hurst is adamant that enterprises want more (capability to support demanding workloads) without the cost traditionally associated with "more".
"That means squeezing out all the efficiency we can from our hardware. We do that with smarter software. When I can improve software with just a software patch and add 50% more performance, that means less time for people waiting. That translates to direct business benefits based on what applications people are running," he elaborated.