Chipmaker Intel defines Storage-as-a-Service or STaaS as cloud storage rented from a Cloud Service Provider (CSP) and that provides basic ways to access that storage.
Businesses and individuals can use the cloud for multimedia storage, data repositories, data backup and recovery, and disaster recovery.
There are also higher-tier managed services that build on top of STaaS, such as Database as a Service, in which you can write data into tables that are hosted through CSP resources.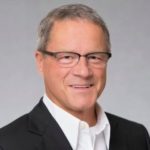 Gartner's senior director analyst, Jeff Vogel, predicts that by 2025, managed, consumption-based storage systems and hybrid IT will serve as the foundation for more than 70% of corporate enterprise storage workloads.
"By 2025 59% of global corporate enterprise-grade storage petabytes (PBs) are projected to be consumed off-premises as part of a managed STaaS hybrid IT multi-cloud initiative."
Of drivers, trends, and benefits
Authors of the Global Storage as a Service Market 2018-2022 report identified one trend affecting the STaaS market: the rising adoption of hybrid cloud storage systems: "Hybrid cloud storage systems enable organizations to select a flexible storage solution to choose the suitable deployment model for workload or workgroup. One driver influencing this market is the shift from the CAPEX model to the OPEX model. This, in turn, drives the adoption of storage as a service in several industry verticals."
Rajesh Prabakaran, VP Services, APAC at Hitachi Vantara, acknowledged a very competitive market exists. "In this kind of a market, cost remains the number one driver for customers to adopt SaaS solutions. If you can get expensive CapEx items off your balance sheet to where you can consume this in a predictable way, it will allow you to charge this back to the lines of business.
"This way, everyone benefits in terms of getting predictable costs. And that is what we see as the number one," he opined.
Gartner's Vogel concurred adding that "STaaS enables productivity gains that allow budget dollars to be repurposed towards new innovation and growth initiatives that bring IT and business units closer together."
Super performance and higher availability are the other benefits customers are expecting from STaaS, according to Prabakaran. Additionally, they will also have access to top-notch skills which are required to manage this environment.
STaaS in the cloud-native enterprise
Given that enterprises are moving to the cloud, how does STaaS fit into the overall IT strategy for companies, especially those that continue to say they will keep their on-prem infrastructure, but at the same time admit they will shift parts of their requirements to the cloud?
Prabakaran responded by highlighting a challenge that enterprises moving to the cloud are discovering in their journey: moving data to a public cloud while committing to meet regulatory compliance requirements, which itself forces customers to keep some data on-prem.
"These customers want to have a hybrid-multi-cloud model that allows them to keep some data on-prem, but at the same time for the on-prem, they still want to have flexibility where they only pay based on what they consume and then the remaining data, which they deem as not classified, they can move that to off-prem cloud environments," he explained.
According to Prabhakaran, these organisations are choosing a hybrid multi-cloud implementation of how they want to manage the data. The process includes classifying what data would have a higher level of security, which would be on an on-prem SaaS and what data can move to our off-prem SaaS.
The way forward
Vogel advises that to maintain a competitive edge throughout the next wave of digital services, Infrastructure & Operations leaders must implement a new hybrid IT operating model that is standardized on cloud-native platform-as-a-service architecture principles and vendor intelligent infrastructure.
"It's time to begin the process of exiting hardware management and focus on building a resilient, cloud model services-based delivery platform, up the stack, that drives business outcomes," he concluded.
For this part, Prabhakaran is optimistic that enterprises have a wide selection of vendors and service providers to help them wade through the complexity of technology, people and processes that they must address in evaluating what technology approach is right for them.
He warned, however, not to get hung up on the technology alone. "Customers should pay equal attention to the process and people elements that these vendors bring to bear because it is only a combination of these three that will provide the customer, the kind of outcome that they're looking for.
"You could have the best technology, but then if you don't have the right processes, which involves innovation, like how you use automation, etc., then the customers are not going to get the benefit of a true SaaS solution, he warned.
Click on the podchat player and listen to Prabhakaran for his perspective on STaaS and its relevance in today's business environment.
How does Storage as a Service work?
Name one top driver of STaaS in Asia.
Other top benefits of STaaS in Asia.
Given the shift to public cloud, how does STaaS fit into the overall IT infrastructure strategy?
In a hybrid IT environment, how would an enterprise address the security of STaaS?
How does an enterprise identify whether they need STaaS? How to select the right solution for them?
Are all STaaS equal? What criteria do I use to evaluate available solutions to map to my needs?