As COVID-19 continues to test organizations' digital resilience, investments in enterprise intelligence will be crucial for companies to navigate and thrive in the ever-growing digital economy.
The IDC Future of Intelligence (FoI) studies the role of intelligence in displacing "traditional" business models and practices. FOI's grand vision of success is for future enterprises (FE) to learn, adapt and scale synthesized and harmonized information, giving them a sustainable competitive advantage.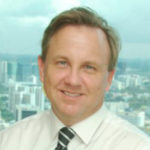 "Future of Intelligence is one of the nine digital priorities that will enable organizations to operate in the next economy. The Asia/Pacific region has both immense potential and a great number of challenges to overcome. Embedding intelligence into the way organizations run their businesses is the way forward, and the predictions in this IDC FutureScape lend evidence to that," said Christopher Lee Marshall, associate vice president for IDC Asia Pacific.
In Asia/Pacific, process automation remains to be a priority to improve productivity and operation resilience. As more businesses undergo organizational transformation to adopt a data culture, they are predicted to tap on the intelligent knowledge networks to facilitate problem-solving that many of their competitors cannot tackle in as soon as five years.
Despite the promising outlook, there is a lot to be done. By 2025, as many as half of the large enterprises in Asia-Pacific excluding Japan (APEJ) will be unprepared for the change due to a lack of central-local harmonization between intelligence at different business layers.
IDC's 2022 top 10 predictions for enterprise intelligence trends, encompassing topics of decision making and knowledge gathering, automation, and data culture:
Prediction 1: Scientific methods: By 2025, 10% of A500 organizations will incorporate scientific methods & systematic experimentation at scale, resulting in a 50% increase in product development and business planning projects outpacing peers.
Prediction 2: Inter-company intelligence: By 2023, 40% of A1000 enterprises will be involved in inter-company intelligence sharing based on common standards, values and goals, strengthening mutualism in ecosystem relationships by 50%.
Prediction 3: Automation in learning: 40% of the A2000 will double the use of intelligent automation in knowledge retention, dissemination, and information synthesis by 2026, filling the skills vacuum in the data to insights lifecycle.
Prediction 4: Behavioural economics: By 2026, 20% of organizations will use forms of behavioural economics and AI/ML-driven insights to nudge employees' actions, leading to a 60% increase in desired outcomes.
Prediction 5: Data meritocracy: A lack of meritocracy-based data culture will erode trust in management, reducing employee satisfaction and increasing turnover in half of mid to large enterprises by 2024, exacerbating skill gaps.
Prediction 6: Domain-first: By 2023, 60% of enterprise intelligence initiatives in APEJ will be domain-specific, purpose-built for business, shortening the data to decisions time frame by 30%, driving higher agility and resiliency.
Prediction 7: Middle-management Evolution: By 2024, 20% of the A2000 will leverage post-pandemic automation initiatives, with the role of the middle manager evolving to that of a visionary, curator, and connector, driving collective intelligence.
Prediction 8: Explainability & oversight: By 2025, to reduce reputational risks, 30% of A2000 companies will be forced to redesign their approaches to algorithmic decision making, providing better human oversight and explainability.
Prediction 9: Super-exponential compute: By 2026, advances in computing will enable 10% of previously unsurmountable problems faced by A100 organizations to be solved by super-exponential advances in complex analytics.
Prediction 10: Central-local harmonization: By 2025, half of the large enterprises in APEJ will face blind spots due to a lack of intelligent knowledge networks and the harmonization they provide between localized & centralized intelligence.