Qlik launches Qlik Staige that helps organisations build a trusted data foundation for AI, leverage modern AI-enhanced analytics, and deploy AI for advanced use cases. Additionally, it helps manage risks, embrace complexity, and scale the impact of AI.
 "Our competitors have made many announcements that promise future products or vision. Our difference is that Qlik customers are already using AI, including leveraging a proven and trusted LLM and a full range of AI-enhanced analytics. Additionally, with Qlik Staige, our customers and partners are transforming organisations – as evidenced by more than 100,000 AI models built using Qlik AutoML." said Mike Capone, CEO of Qlik.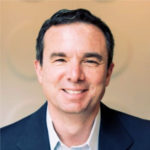 Building a data foundation
Qlik Staige helps build a data foundation for AI by offering diagnostics and remediation in incomplete, corrupted or unreliable data. It also serves as a connector to key AI infrastructure including ChatGPT, Hugging Face, expert.ai, and Amazon SageMaker with upcoming support for Microsoft Fabric and vector databases. With its prompt-based generation of custom SQL transformation logic, Qlik Staige also reduces manual coding.
AI-enhanced analytics
Moreover, Qlik Staige can find and act on insights with AI enhanced analytics. It has new analysis types to auto-generate the best visualizations, natural language insights, and even entire dashboards in a few clicks. Its key driver analysis can gain a deeper understanding of what is happening and why through built-in predictive analytics that identifies what is creating the biggest impact on an outcome.
It offers AI-assisted script generation to easily create Qlik expressions through natural language and AI-generated insights to interpret and summarize findings directly within the dashboard. Qlik Staige's Generative AI Support Chatbot, built with Ada can quickly answer questions and streamline resolutions.
AI deployment
It can build and deploy AI for advanced use cases. Organisations can grow data science investments to more users with Qlik AutoML while empowering technical personnel to adapt AI solutions for novel use cases. Feature engineering, which accelerates data translation and increases model accuracy, powers Qlik AutoML.