Red Hat OpenShift AI last week unveiled new capabilities that are designed to speed up the adoption of generative AI across hybrid cloud.
The AI-focused portfolio will build on Red Hat OpenShift Data Science to make production-ready AI models and applications an achievable reality for modern enterprises.
Red Hat OpenShift AI provides a consistent, scalable foundation based on open-source technology for IT operations leaders while bringing a specialised partner ecosystem to data scientists and developers to capture innovation in AI.
To that end, Red Hat OpenShift AI underpins the generative AI services of IBM watsonx.ai, IBM's artificial intelligence platform designed to scale intelligent applications and services across all aspects of the enterprise, fueling the next generation of foundation models.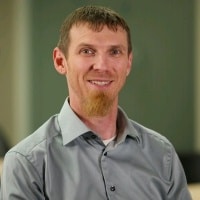 "Foundation models provide real, tangible benefits to enterprises when it comes to harnessing the benefits of AI, but they still require investment in training and fine-tuning to meet the unique needs of an enterprise," said Chris Wright, chief technology officer and senior vice president of global engineering at Red Hat.
"Red Hat's vision for enterprise AI builds on this existing reality with Red Hat OpenShift AI, which provides a flexible and scalable foundation to train, maintain, fine-tune and actually use foundation models in production. Best of all, OpenShift AI is still OpenShift, meaning that IT organisations trust it and understand it, and can extend their AI/ML operations from meeting today's needs to tomorrow's."
LLM becomes mainstream
As Large Language Models (LLMs) like GPT-4 and LLaMA become mainstream, researchers and application developers across all domains and industries are exploring ways to benefit from these, and other foundation models.
Companies can fine tune commercial or open-source models with domain-specific data to make them more accurate to their specific use cases. The initial training of AI models is infrastructure intensive, requiring specialised platforms and tools even before serving, tuning and model management are taken into consideration. Without a platform that can meet these demands, organizations are often limited in how they can actually use AI/ML.
OpenShift AI addresses these challenges by providing the infrastructure consistency across training, deployment and inference to unlock the potential of AI.
AI for the open hybrid cloud
Red Hat OpenShift AI helps remove many of these barriers by providing a standardised foundation for creating production AI/ML models, as well as running the resulting applications.
Most importantly, it delivers the consistency, ease-of-use and cloud-to-edge deployment options of Red Hat OpenShift.
"Platform engineers can create scalable configurations, specific to the needs of their data scientists and developers. OpenShift AI can be used to fine-tune existing models, saving on initial model training costs, increasing time to value and expanding AI usage beyond specialised data scientists," said Red Hat in a statement.
Red Hat OpenShift AI provides several optional technology partner offerings including Anaconda, IBM Watson Studio, Intel OpenVINO and AI Analytics Toolkit, NVIDIA AI Enterprise and Starburst. It also provides access to 30 additional AI/ML certified partners as part of the OpenShift ecosystem.
"Customers with specific regulatory and compliance requirements, including air-gapped and disconnected environments, can prepare data, and develop, train and deploy models on-premises using OpenShift AI.
"They can also develop models in the public cloud and deploy them on-premises or at the edge using the same consistent tooling and interfaces, providing a unique, hybrid MLOps environment that enables collaboration between IT operations, data science and application developers," said Red Hat.
The proven foundation of OpenShift AI enables customers to more reliably scale to train foundation models using OpenShift's native GPU acceleration features on-premises or via a cloud service.
Recent enhancements to Red Hat OpenShift AI include:
Deployment pipelines for AI/ML experiment tracking and automated ML workflows, which helps data scientists and intelligent application developers to more quickly iterate on machine learning projects and build automation into application deployment and updates.
Model serving now includes GPU support for inference, and custom model serving runtimes that improve inference performance and improved deployment of foundation models.
Model monitoring enables organisations to manage performance and operational metrics from a centralised dashboard.
OpenShift AI powers IBM watsonx and Ansible Lightspeed
Red Hat OpenShift AI provides the base for IBM's latest AI advancements, including IBM Watson Code Assistant, to deliver domain-specific AI to an enterprise's IT organisation and developer teams.
Ansible Lightspeed brings the power of IBM Watson Code Assistant to Ansible, empowering users of all skill levels to write Ansible Playbooks with AI-generated recommendations. Ansible Lightspeed enables a productivity boost for Ansible users, enabling them to use English language commands to create an Ansible Playbook, regardless of their proficiency level in automation.
Across industries, enterprises are already using Red Hat OpenShift AI to fuel AI/ML innovation, including:
Atruvia, a German provider of IT services, including AI, to financial institutions worldwide, has based its organisation-wide data science platform on Red Hat OpenShift AI.
Clalit Health Care Services, Israel's largest health service organisation, selected Red Hat OpenShift AI as the foundation for building clinical research AI models.
Guidehouse, a global provider of consulting and managed services, tapped Red Hat OpenShift AI as part of a comprehensive platform to help address the suicide rates of U.S. veterans.
Tirando X Colombia, a Colombia-based reproductive health-focused nonprofit, deployed Red Hat OpenShift AI to optimise its AI/ML workflow for creating a teenage pregnancy prevention application.
Veripark, a global solutions provider to financial services organisations, built its global AI/ML solution using Red Hat OpenShift Data Science to run the solution across cloud and on-premises platforms.