Milind Govekar, distinguished vice president at Gartner, says there is no business strategy with a cloud strategy. He adds that the adoption and interest in public cloud continue unabated as organizations pursue a "cloud-first" policy for onboarding new workloads.
Challenges moving to the cloud
While many organisations share common interests to move to the cloud, the journey will be different for many reflecting the overall business strategy and priorities, the legacy infrastructure in place, and the prevailing conditions including issues like remote work.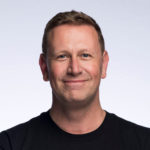 FutureCIO approached several technology executives for their take on the three challenges organisations face as they plan, design and architect a migration to the cloud.
For Simon Davies, senior VP and GM for APAC, for Splunk, organisations migrating to the cloud will face three challenges: complexity, consistency, and cost. He added that lack of visibility into all systems and data will mean organisations will face higher risks of security breaches and data loss during migration.
According to Suraj Kotipalli, APAC business leader for content & data intelligence solutions at Hitachi Vantara, getting massive amounts of data to the cloud can take time. "It is important to assess why and what workloads are moving to the cloud," he added.
For Anthony McMahon, vice president for APJ at Gitlab, another challenge is failing to apply consistent methodology and toolchains to plan, prioritise, automate, and track the progress of cloud migration projects.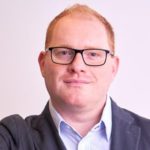 Nutanix's field CTO for APJ, Justin Hurst, points to interoperability as something that should be top of mind but may not be. "This includes the ability to integrate and manage data, security, and applications across multiple cloud environments," he continued.
Stephen McNulty, APJ president at Micro Focus, voiced one other challenge facing organisations – that of implementing a modernisation maturity framework for planning and executing core business system modernisation programs.
While a cloud migration has all the hallmarks of a technical exercise, organisations should take it instead as a business transformation challenge. "This involves reassessing the business models, reshaping mindsets, building skillsets and very importantly, shoring up a commitment from all employee levels to prepare for necessary change management," said Rajni Sharma, managing director for SAP Hong Kong.
Must have critical technologies
The right tools for the right job. While the foundation principle for cloud rests on virtualization, technologies have evolved so that today there are many tools and techniques to facilitate cloud migration.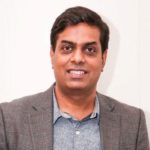 Kotipalli says the first thing to do is to if we are re-factoring, re-platforming, or performing Lift and Shift of applications. In many scenarios, it is possible to avail of cloud services to operate directly on data on-prem without the actual need for data movement.
Splunk's Davies claims that virtually all organisations face a huge problem of data anxiety when migrating to the cloud, due to the alarming quantity of information. "The inability to check the integrity and authenticity of the source can result in unwarranted stress due to sheer complexity. Data is the foundation of insight, and leaders must be able to trust their foundation," he continued.
Citing the often-used concern of vendor lock-in, McNulty suggests having cloud agnostics tools to prevent such lock-ins from happening and allow organisations to remain neutral towards cloud services of their choice.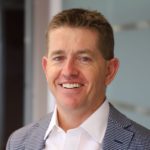 McMahon notes that cloud-native application architectures including 12 factor apps, microservices, functions and APIs, and serverless solutions are critical for successful cloud migration. He adds that modern data services coupled with modern architectures are also important, as are vendor and consulting toolsets.
Recognising the complexity of the migration process, Hurst stresses the importance of automation tools to facilitate cloud migration across disparate infrastructure, hardware, and hypervisors, freeing up time and resources for IT administrators.
Sharma recommends that companies work with their technology vendors to ensure secure and reliable connections to support web and mobile access are in place, as well as tools to support error-free data conversion, customization optimization and seamless integration with legacy on-premise systems will be crucial.
Skills, experiences, and credentials important for success
It is interesting to note that the five executives that participated in the compilation of this write-up offered similar recommendations, implying that while there are certainly many tools, approaches, indeed best practices, in migrating to the cloud, there many paths to take as there are technologies and experts ready and willing to guide organisations to along their journey.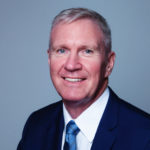 Davies suggested that CIOs should look for in a company should be the necessary experience in managing a broad set of data, providing open-source support and using advanced analytics to facilitate a successful cloud migration.
Recognising the potential for unique conditions in the local market, Kotipalli suggests looking for a migration partner capable of delivering in-country specific localisations and providing round-the-clock support.
McNulty commented that beyond the technical migration itself, a good partner understands the cultural changes and organisational impact of the migration. "Also, cloud-native platform experience is essential for building cloud-optimised applications," he added.
For his part, Hurst opined that having a clear understanding of the expected outcomes and working together on a phased approach to cloud transformation, rather than attempting an overnight change, leads to success.
ROI to cloud migration
These days, technologists are often lured by the shine of the newest tool and technique, just as business leaders' mouths water over the promise and the potential.
As one finance leader suggested, it is just as important to understand the hard returns of the investment. Cheap does not always translate to the best return.
To which McMahon list out his recommendations for metrics, covering costs, measuring customer satisfaction, as well as the performance of the development team.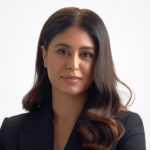 Sharma observed that organizations in Hong Kong fall into two pots. One group is too ambitious, which attempts to transform everything in a very short timeframe. Another group is too conservative which transforms operations into piecemeal projects.
"These shortcomings and corresponding ROIs can be worked out with the right technology partner that guides them, analyses their current infrastructure, provides realistic industry benchmarks, proposes the right solutions deployed at the appropriate pace, supports them with ecosystem partners and provides metrics monitoring tools," she concluded.